Job details
INACTIVE AD:
The employer is not currently actively recruiting for this position, but you can apply for the ad.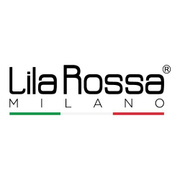 Social media specialist & online content editor
Looking for Premium Talent
Career level
Middle (2-5 years), Senior (5-10 years)
Employment type
Full time
Spoken languages
English
- Advanced
, Romanian
- Native
Lila Rossa isi mareste echipa de marketing. Cautam coleg/colega pentru social media / magazin online.
Atribuții
realizează conținut pentru facebook, instagram, tiktok si magazin online
gestionează comunitatea răspunzând tuturor comentariilor și întrebărilor primite de la clienți
pregătește bannerele pentru postări și grafica ad-urilor de Facebook (derivata dintr-un Key Visual deja aprobat cu managerul) in colaborare cu departamentul de grafica
administreaza si dezvolta magazinele online si marketplace, administrareaza catalogul de produse (lucreaza impreuna cu echipa de Grafica)
completeaza si actualizeaza sortimentul de produse in magazinele online si marketplace.
lucrează îndeaproape cu toți colegii pentru a crea conținut si acorda atentie deosebita colabararii cu tehnicianul de unghii
Cerinte:
experienta de minim 2 ani pe un post similar;
studii superioare in curs de finalizare sau finalizate.
știe să-și organizeze activitatea pe cont propriu/in echipa și are abilităţi de multitasking. De asemenea, cunoaște foarte bine caracteristicile produselor din portofoliul magazinului online pentru care lucrează.
experiența cu platforme de social media;
atitudine pozitiva și capacitate de organizare;
limba engleza - fluent
Beneficii:
posibilitatea de invatare continua si dezvoltare profesionala;
sansa de a lucra intr-o echipa tanara si prietenoasa;
pachet salarial motivant
tichete de masa;
asigurare medicala privata;
Online interview
In ce zona locuiti? Sediul nostru este in Voluntari, IF