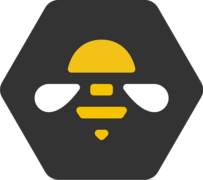 Social Media Specialist
Career level
Middle (2-5 years), Entry (0-2 years)
Gross salary / month
300 - 400 €
We're a Fast Growing Startup from Cluj-Napoca, helping international customers to put their Social Media on Autopilot.
Do you have what it takes? If so, make sure to apply on our website by going to SocialBee .io/ jobs/ for the Social Media Specialist Position.
Mission of the position
The mission of the Social Media Specialist – or Social Media Bee – as we call them, is to grow ourustomer's social media accounts.
They will implement SocialBee's services and propose improvements when possible.
They are responsible for offering our customers a great service when it comes to their social media profiles.
They deliver quick customer onboarding, at aop quality, in line with social media best practices.
Requirements
Smart and Gets Work Done
Can follow and improve procedures
Awesome in English
Located in Cluj-Napoca
You're fun to be around
Competencies
Organization & planningndash; Your friends always rely on you to plan all the aspects of that trip you're all looking forward to.
Attention to detal – Did you catch that?
Proactivendash; You're proactive, and we can rely on you to tell us what we can improve, even without asking.
Communicationndash; You're assertive, communicate clearly and concisely, both in writing and while speaking.
Teamwork ndash; You get along in a team, and the team loves you.
Social Media Savvyndash; You know all the new social tools and techniques out there.
Multi-taskingndash; You will constantly get questions from your colleagues and the customers, so you need to be able to easily juggle all of them at the same time.
You are aligned withur valuesndash; Knowledge of magic tricks is considered a plus
Nice to haves:
(we'll teach you if you don't know them)
Audience researchndash; You can point to the right audience for a customer, by doing audience research, segmentation, and targeting.
(Copy)writingndash; People can't stop reading what you write, nodding all along.
Deep understanding of the main social platformsndash; Facebook, Twitter, LinkedIn, Instagram, Pinterest are not just for fun for you. You know them intimately and understand them.
Great at curating contentndash; Regardless of the topic, you can find great content.
Visual intelligencendash; You know your way around visual editing tools and can quickly create enticing images to share on social media.
Benefits of working at SocialBee
Grow together with the company
Flexible work schedule
Great team and working environment
International customers
Lots of support and learning opportunities
Pleasant surprises
To find out more and to apply, go toocialBee .io/ jobs/ -> Find the Social Media Specialist Job