Job details
INACTIVE AD:
The employer is not currently actively recruiting for this position, but you can apply for the ad.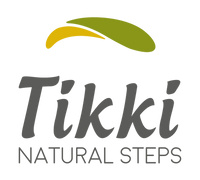 Social Media & Marketing specialist
Career level
Entry (0-2 years), Middle (2-5 years)
Employment type
Full time
Remote job
(the activity is performed from home)
Spoken languages
English
- Advanced
* all languages are compulsory
Dacă ești pasionat de marketing și ai experiență în lucrul cu platformele Social Media, hai în echipa Tikki Shoes. Ne-am bucura foarte tare să fii pasionat de lucruri sănătoase, să știi câte ceva despre eco-responsabilitate, însă nu este obligatoriu! Cel mai mult ne dorim o persoană entuziastă, dornică să învețe, comunicativă și implicată în tot ceea ce face. Noi suntem producători de încălțăminte sănătoasă tip barefoot, și ne mărim echipa!
Cerințe:
Experiență în activități întreprinse în mediul online și social media;
Excelente abilităţi de comunicare;
Excelente cunoştinţe de lucru cu PC;
Limba română nivel avansat, limba engleză nivel mediu
Se oferă:
Mediu de lucru plăcut, dinamic și stimulativ;
Oportunități de dezvoltare profesională;
Pachete extra salariale și bonusuri în funcție de performanță;
Descriere job:
Contribuie la realizarea și implementarea planului de marketing și comunicare;
Administrează conturile de social media (Instagram, Facebook, Youtube, Pinterest)
Creează conținut relevant pentru site și conturile social media
Administrează și actualizează conținutul (texte, poze) magazinului online
Analizează permanent concurența și vine cu idei de îmbunătățire a imaginii brandului
Realizează rapoarte lunare legate de sectorul de activitate şi de progresul către atingerea obiectivelor
Propune, implementează, administrează si analizează campanii de marketing online (opțional)
Online interview
Describe in a few words your overall job experience.
Why do you want to change your current job (if applicable)?
Tell us a few words about yourself, your hobbies, passions, etc.