Job details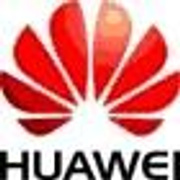 Site Solution Engineer FTTX
Looking for Premium Talent
Career level
Entry (0-2 years), Middle (2-5 years)
Employment type
Full time
Remote job
(the activity is performed from home)
Spoken languages
English
- Advanced
, German
- Medium
New ideas are all around us, but only a few will change the world. Are you a change maker interested to be part of this opportunity?
The Telecommunications landscape is in a constant flux of change. For telecommunication professionals, knowledge and competence is vital in this ever-changing industry.
Huawei has a dynamic and multicultural environment, in the great step of opening of a new technical hub in Budapest, Hungary market.
At Huawei we are looking for people who share our vision: to enrich life through communication. We are offering a challenging position, the opportunity to grow and expend your knowledge through daily interaction with skilled engineers located all over the world.
Job description:
We are looking for a candidate who can:
Provide technical solutions for design related projects (optical fiber networks);
Complete the technical design and documentation for different projects related to FTTX, according to customer requirements and each project specifications (eg: design using specialized software/ technical memo/ bill of quantity/ block diagrams/ splicing diagrams);
Complete the quality check and acceptance of the on-site installation works (comparing the works with the design and the bill of quantity, checking the quality of the works according to operator's standard and making the final assessment).
Candidate profile:
Bachelor degree in the field of Constructions, Engineering or Telecommunications;
Basic knowledge of Telecommunications field (FTTX) including equipment, technologies and network configuration is a must;
Experience with technical site solution related activities in the Telecommunication's field is required;
Good knowledge of English language (both written and spoken);
Good knowledge of German language is a plus;
Good knowledge of design software – GIS and/or CAD (eg. AutoCAD, QGIS, ArcGIS);
Knowledge of Microsoft Office package (Excel, Word, PowerPoint, Visio).
Key competences:
Able to work both individually and in a team environment;
Good communication skills, fast learner;
Analytic thinking, open-minded, goal oriented and proactive;
Willingness and availability to travel for business purposes.
What we offer:
• A professional career in one of the leading multinational telecommunication company
• Challenging work and competitive salary package.
• Motivational salary package and annual performance bonus;
• Annual leave days according with local legislation
• Private Medical Insurance discounts;
• Opportunity to get certifications on Huawei products;
• Internal training platforms.
• Life time learning environment and tools.
Privacy statement: