Job details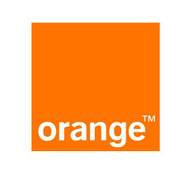 Site Reliability Engineer
Looking for Premium Talent
Career level
Senior (5-10 years)
Employment type
Full time
How would you like to work in IT , toying with cutting-edge technologies and enjoying your life? At Orange Services , it's possible!
As one of the largest IT Hub within Orange Group, we are working internationally for both Orange corporate functions and country operations. Through a unique combination of know-how and expertise, our teams provide a broad range of IT & Business Solutions .
We'll recruit you from the safety of your home and we'll prepare you for the challenges of this period - for the time being, our activity is carried out remotely.
Come closer to #LifeAtOrange !
We are looking for a Site Reliability Engineer to join us in our journey of cloud native excellence. You will be part of a new, enthusiastic team with great appetite for continuous learning. Striking a healthy balance between your personal and professional life is crucial to your happiness and success here.

What you will be doing:
Improve reliability, quality and time to market of our applications;
Build software and systems to manage platform infrastructure and applications;
Work in Greenfield and "soon to be in production" projects and take joy in experimentation;
Participate in design discussions about new features and make sure they can be reliably integrated;
Collaborate with Developers, QA, and Product teams, jumping in to support and improve development and release cycle;
Design, develop, implement and support complex observability systems, providing enhances visibility on our services.

What you need to know / have:
You have over 5 years of relevant work experience, including strong DevOps experience and management of large-scale cloud based applications;
You have in-depth knowledge of Linux;
You enjoy automating stuff using Bash, PowerShell or Python;
You possess a deep understanding of orchestration systems such as Kubernetes;
You automate the provisioning of infrastructure using IaaC tools such as Terraform;
You enjoy working with cloud infrastructures such as Google Cloud Platform, AWS, Azure, RHEL OpenShift, OpenStack or similar.
You have experience in developing, implementing and maintaining CI / CD pipelines using tools like GitLab CI / CD, Jenkins or similar.
You have experience developing, implementing and maintaining Observability solutions using tools such as: Prometheus, Grafana, ELK stack, Jaeger or similar.

Soft skills:
Exceptional team player who works well in collaborative environments;
Self-managed, fast learner with the desire and ability to master new technologies.
What's in it for you:
Performance Bonuses - based on your results & the company;
Loyalty Bonuses, if you extend your stay;
Electronic Meal Tickets - as you imagine;
Medical & Life insurance for you - facilities for your family, too;
#WFH & Flexible hours;
Professional GSM subscription;
Personal GSM subscription, also [because we believe in communication!];
Special grants on Smartphones & devices; discounts for Orange products & services;
Development Platforms - Orange Learning, Trainings, Career Counseling, Coaching & Career plan mentoring;
Wellbeing Programs - we support your Zen;
& more!
Orange Services is about bringing people and technology together. We make IT happen!
Come & work for a #TopEmployer company. You could be part of an organization where great colleagues and team spirit support your professional development.
Apply and let's have a remote-talk.
At Orange, you can .