Job details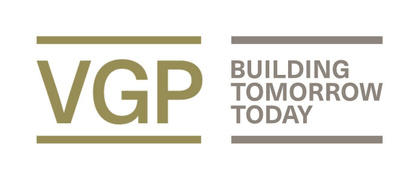 Career level
Middle (2-5 years), Senior (5-10 years)
Employment type
Full time
Monthly net salary
1500 - 2000 €
Oversee construction activities on a day-to-day basis, and ensure that work is done safely, on time, within budget and to the right quality standard.
SITE Manager
Activities involve, among others:
Responsible for the site organization of all subcontractors
Controls and coordinates works on site, their quality and consistency to project documentation, coordinates preparation of documentation for changes during site activities
Controlling of project documentation, scope, quality of materials and costs spending
Coordination of construction project documentation in all required steps (documentations for planning and building permit, tender documentations, etc.) with all essentials; is responsible for completeness and quality in accordance with instructions and specifications of the project.
Coordination and supervision of all subcontractors (utilities, structure, electrical installation, sanitary, finishes, direct suppliers, others)
Monitor daily activities of each contractor, workforce count, weather, machinery and equipment, materials supplied for entire site and issue daily site report
Ensuring project runs to schedule and to budget, managing progress of work and finding solutions for problems that may cause delays
Cooperation during budget preparation, tenders, construction time schedule preparation, monitoring of spending
Review drawings and specifications and identify issues that might occur during execution or coordination issues between specialties
Finding technical solutions for issues that arise during execution
Making safety inspections and ensuring construction and site safety
Ensure compliance with legal requirements, building and safety codes, and other applicable regulations
Attend meetings with clients, collect all needed project documentation/Info in order to proceed with detailed construction project documentation and scope of work and is responsible for the implementation of requested changes. Ensure quality of construction works
Together with the site inspectors ("diriginte de santier"), ensure that all chapters of the construction book documents and continuously updated
Ø Prioritize site works according to requirements
Ø Review and confirm work statements (quantitative, qualitative and financial)
Reporting to Technical Director & Country Manager.
Requirements:
University degree in civil engineering, MEP or similar
3-5 years of professional experience as project/ construction manager, with proven experience in coordinating subcontractors on site
Relevant technical skills
Good written and spoken English.
Team player with individual proactive approach and good communication skills
Strong self-management skills to ensure timely delivery of site activities
Autocad
Office Package and MS Project
Driving licence B