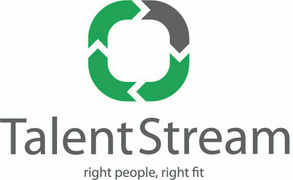 Service Tehnician - Pumps
Career level
Entry (0-2 years), Middle (2-5 years)
Employment type
Full time
Gross salary / month
1400 - 1500 €
Requirements:
Flexible with working hours in order to meet customer's expectations.
Technical experience in mechanical field
Amility to handle stand-alone sensors, control and data-communication products and systems as it will to be part of the area of responsibility.
Comply with standard operational and working practices. Responsible for cleanliness of work wear provide.
IT literacy with understanding oftools and new measurement equipment, control units, electronic features and facts etc.
Responsibilities:
Securing correct commissioning set-up of related to sensors, control and data communication for pump products and systems.
Specialised assignments within regulating and control technology including mechanical & hydraulic knowledge for setting up and commissioning of new equipment.
Virtual & online Analysis, fault finding, evaluation and reporting all hydraulic-, instrumentation- and control technical data. Complete accurate and detailed customer reports.
Application/system knowledge to secure expertise in fault finding and diagnosis of equipment and pumping systems.
Cooperation with on site professionals such as control engineers, installers and the client.
Working with detailed drawings and diagrams.
Evaluating hydraulic systems both before and after carrying out the service job. Completing accurate and detailed report together with the Technical Expert and/or Service Sales person.
Advising and giving the customers recommendations on necessary and optimised system improvements, with focus on correct actions to be carried out. Carry out technical customer reports when the service job is finalised.
Responsible for keeping up to date with new product information and notifying team leader of any potential product issues.
Working on a variety of projects within a short period of time.
Responsible for the Environmental, Health and Safety Program as outlined by the Grundfos Company Health and Safety Manager and as required by local regulations