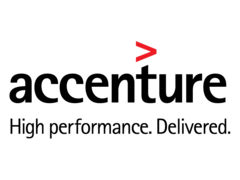 Service Delivery Team Lead with English, Timisoara
Career level
Middle (2-5 years), Senior (5-10 years)
Ideal candidate:

- Fluency in English;
- Previous experience in business process area . Finance and Accounting, preferably in an operations environment;
- Coaching/mentoring skills;
- Strong customer service skills;
- Strong organization skills, attention to detailand follow through to resolve any outstanding issues;
- Strong time management skills;
- Advanced written and verbal communicationskills: manages internal and external/client communications with individuals at all levels;
- Ability to adapt to changing environment and support of clients from a global perspective;
- Ability to motivate and develop people with a variety of development goals with minimal assistance from direct manager.

Job description:
- Interpret day-to-day business objectives and prepare/execute operational practices/work programs.
- Ensure proper execution of processes by team.
- May make decisions about the day-to-day operation of the group, including management of work assignments and information between shifts as well as approach regarding workload, equipment, staffing and scheduling.
- Manage workloads to ensure even distribution of responsibilities and provide development opportunities, when available, with assistance from direct manager.
- Ensure that all of the client responsibilities occur in accordance with the Statement of Work and Service Level Agreement with client(s).
- Drive measurable Customer Satisfaction.
- May be accountable for ongoing management of effective client service relationship in one area of the business by acting as main point of contact for senior client.
- Anticipate, identify, and assess complex issues/problems. Develop and implement a corresponding plan of action to bring the situation to resolution. Communicate changes to direct manager and assist other team leads with resolutions, as needed.
Online interview
Please rate your English skills, on a scale from 0 to 3 where 0= N/A; 1= Basic; 2= Conversational; 3= Fluent
What are your salary expectations?