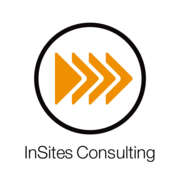 Senior Survey Programmer | min. 2 yrs exp.
Career level
Middle (2-5 years), Senior (5-10 years)
Spoken languages
English, Romanian
CHALLENGES AND RESPONSIBILITIES
As a Senior Survey Programmer, you are part of an international team of professionals responsible for the implementation of client projects. Being in an expert role, you divide your time between (1) supporting the team with the implementation of more challenging projects and (2) taking our survey toolbox forward in close collaboration with other senior colleagues.
Through our internal training-program we will get you up to speed on all aspects of the job, supported by a local team in Timisoara as well as our other teams in the rest of Europe. Depending on your skills and interests, you can gradually evolve towards data specialist, team leader or developer.
YOUR RESPONSIBILITIES
Technical set-up of (complicated) online questionnaires (surveys)
Development of custom html mobile and desktop interfaces for our surveys
Adapt existing custom developed tools to fit new client needs
Test and adopt new tools developed by our innovation team as the first person within your team
Train your colleagues on the new technical possibilities
Simplify our toolbox in a way that colleagues without a lot of technical expertise can easily set-up surveys
You are in contact with our software suppliers to align on new developments on their end, to screen new possibilities or to assist in the migration to new versions of the software
YOUR PROFILE
General requirements & interests
Bachelor or Master Degree in one of the following domains:Mathematics, Physics, Statistics, Economics and Business Administration, Computer Science, etc.
Minimum of 2 years of experience in a similar position
Proficient in English
Good knowledge of JavaScript and jQuery
Affinity with social media & market research
Logical mind and mathematical thinking
Competency profile
Analytical problem solver
Accurate and striving for perfection
Hands-on and patient trainer
Able to manage multiple projects simultaneously and set priorities
Flexible towards changes in day to day planning
Communicative and assertive
A genuine team player
Stress resistant
OUR OFFER
Joining InSites Consulting is joining a highly passionate and dedicated team where innovation and forward thinking are stimulated. You will be working in an informal, fast paced and global culture where chances for personal development and learning opportunities are ample. We strive to be an open and transparent company in which everyone is invited to participate. It's a fact, we aim high! So from time to time we have to let off some steam. Fun is definitely part of our culture. On top of this we offer a competitive compensation package including excellent benefits.
Let's talk! We look forward to hearing from you.