Job details
INACTIVE AD:
The employer is not currently actively recruiting for this position, but you can apply for the ad.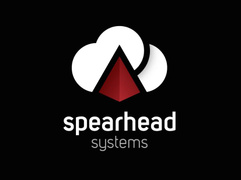 Career level
Senior (5-10 years)
Employment type
Full time
Spoken languages
English
- Advanced
* all languages are compulsory
At Spearhead Systems we believe in the delivery of high performance. By this, we mean that we are excited to the bone about the delivery of IT services that help people and companies get things done. We are all about high performance, respecting the UNIX philosophy of doing more with less, in a modular and calculated manner.
Spearhead Systems operates its own public cloud, delivering a simple yet high performance IaaS experience (on-demand compute capacity, storage and more. We are innovating new ways of building scalable distributed systems to better serve our global customers. We are passionate about cloud and digital transformation technology and are looking for more people like us: systems generalists who love to solve problems. Our ideal colleague is comfortable in any stage of a systems life cycle, whether that is initial set-up and configuration or ongoing maintenance and support, and who finds gratification in knowing that their work keeps some of the most successful businesses running.
On a typical day, our sysadmins will be primarily responsible for solving systems issues and is able to juggle multiple tasks at once. You will apply advanced troubleshooting techniques to provide tailored solutions for our customers and drive customer interactions by thoughtfully working with them to dive deep into the root cause of an issue.
Implementation experience is helpful, but enthusiasm and interest can trump experience; we're willing to take a chance on someone who wants to step up.
Required qualifications:
Bachelor's Degree in Computer Science, Math, or related discipline, or equivalent work experience
Past experience (3-5 years) as a systems administrator, network engineer, or cloud engineer or similar technical position/role
Extensive experience in administering Linux (redhat, centos, debian/ubuntu (install, setup, configuration, lifecycle management: updates/patching, backup/dr, etc.))
General experience in managing Windows systems (install, setup, configuration, lifecycle management: updates/patching, backup/dr, etc.)
Experience in scripting (bash, python) and being comfortable in reading scripts and understanding them
Knowledge in reading, interpreting documentation and operating manuals for complex IT systems (Joyent Triton, Kubernetes, Nomad/Consul, OpenShift)
Extensive experience in web-based services and applications: Apache/Nginx, PHP/FPM
Detailed knowledge of networking protocols and trouleshooting: DNS, HTTP, SSL, TCP
Monitoring experience for application performance, uptime and fault management (checkmk, nagios)
Experience operating and troubleshooting email services and SMTP
Advanced English skills (reading, writing and speaking)
Preferred qualifications:
Experience with UNIX systems (solaris, Illumos) represents an interest
Experience in automation and getting things done right the first time (we use Rundeck, Ansible, Checkmk, bash/python scripts, etc.)
Knowledge of client/server and distributed systems (private/public clouds such as RedHat Virtualization, Triton, AWS, etc.)
Familiar with the challenges surrounding efficient operations and failure mode analysis in large complex systems
Excellence in technical communications with both technical and non-technical peers
Experience DevOps or Site Reliability Engineering
Experience supporting a 24x7 Internet-oriented production environment
Strong analysis and troubleshooting skills and experience
Self-starter who is excited about learning new technologies on a daily basis
Customer service experience / strong customer focus
Strong multi-tasking skills
Responsibilities:
Taking ownership of customer requests through phone and e-mail.
Creating scripts for automation purposes, migrations and repetitive tasks
Monitoring systems, applications and reacting to events;
Design, operate and troubleshoot modern web architectures (web, caching, databases, microservices, distributed systems, cloud)
Manage IT infrastructures and deliver complete IaaS solutions for our customers
Work on virtualization technologies such as KVM, Red Hat Virtualization, Vmware and Triton, bhyve
We offer (besides monthly salary):
Meal tickets
Medical insurance
Opportunities to grow and learn top technologies
The office is in a quiet location - subway access and public transport
Young, creative and enthusiastic working environment
The worlds best coffee (unique distributor in Romania)
Employment type:
Location: