Job details
INACTIVE AD:
The employer is not currently actively recruiting for this position, but you can apply for the ad.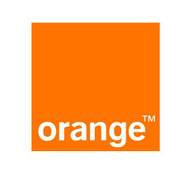 Senior Supply Chain Project Manager
Looking for Premium Talent
Career level
Senior (5-10 years)
Employment type
Full time
Spoken languages
English
- Advanced
* all languages are compulsory
Hello!
Would you like to work in one of the most stable areas of the moment? Come and work for Orange!
We'll recruit you from the safety of your home and we'll prepare you for the challenges of this time - your activity will be carried out remotely, during the whole period of the pandemic, and then you will work at the dedicated Orange headquarter.
As a technology services company, our DNA is in IT, but our teams also work in other domains including mobile networks and a number of commercial and business functions. Orange Services is one of the largest technology hubs in the Orange Group, working internationally for both Orange corporate functions and country operations.
If you are interested in working in a fast-paced environment and eager to embrace new challenges, then this is the job for you! We are currently looking for new colleagues for our Business Solutions team.
THE GOAL:
We are looking for a Project Manager capable of handling multiple projects either on-going ones or initiating new ones with Orange affiliates, our internal customers.
Responsabilities:
Negotiation of specific clauses related to Supply Chain scope, being a Partner for Sourcing Teams especially warranty mechanism, compensations and recycling obligations
Put in place and manage Risk Management community and organize meetings for knowledge sharing. Co-animate the 2 other communities – Reverse and CSR (Corporate Social Responsibility)
Handling multiple projects either on-going ones or initiating new ones with Orange affiliates, our internal customers
on-boarding a new Orange affiliate into the data management project, put in place a Data-wiping/Erasure solution in one or several Orange affiliates
implementation of refurbishment solution for Broadband devices in a given Orange affiliate
Define the main prerequisites to assess the maturity level of an Orange affiliate in terms of Reverse, CSR and Risk management capabilities
Professional Know-How:
knowledge from most of Supply Chain areas: logistics, warehouse, distribution, planning, Reverse, circular economy, Corporate Social Responsibility and Risk management
background in Supply Chain and especially in Reverse logistics
Implementation projects experience is a plus.
Process improvement experience
Customer relationship management at different levels
Project management knowledge
Good communications skills in English, French is a plus
Specific Competencies:
Negotiation skills
Good communication skills
Customer focus
Cross-functional and collective working
Autonomy
Teamwork
Good leadership skills
Able to work under pressure and meet deadlines
Working experience in complex and multicultural environment.
Education and experience (minimum level requested):
University degree preferably in IT areas
Work experience in a similar position
[Orange Perks] What's in it for you, should you choose to work for a TOP EMPLOYER?
Contract type: Full Time;
Performance Bonuses – Biannually, based on your results & the company's;
Other Bonuses – for Excellence in Innovation & Profit sharing plan;
Loyalty Bonuses, if you extend your stay;
Electronic Meal Tickets - as you imagine;
Medical & Life insurance for you / facilities for your family, too;
Work From Home & Flexible Working Hours;
Short Friday & Hello HUB - a different kind of office, should you need a change of scenery;
Professional GSM subscription;
Personal GSM subscription, also [because we believe in communication!];
Special grants on Smartphones & devices;
Discounts & installments for Orange products & services;
Orange Learning, Remote Learning, Trainings & Career plan mentoring;
Wellbeing Program – we support your Zen;
Flexible benefits [like special discounts on Gym subscriptions, Tickets for your infant's nursery, Pension Package or other things you might be interested in];
In case of travel: daily allowance, transport and accommodation.
& more!
You could be working in an organization with great colleagues and team spirit supporting your professional development.
Apply and let's have a remote-talk – we care for our candidates, all the interview stages are online!