Job details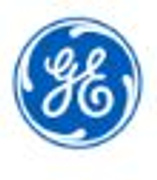 Senior Solution Integrator
Career level
Middle (2-5 years), Senior (5-10 years)
Employment type
Full time

Solution Integrator:
Provides expertise in sustained customer success and growth in the post-sales customer lifecycle through training, professional services, technical support, renewals, outcome attainment, retention, expansion, and customer advocacy with a Digital focus. Responsible for departmental operations planning/execution or is focused on execution of professional activities within a technical discipline. Functions with some autonomy but guided by established policies or review of end results.
The job allows modification of procedures and practices covering work as long as the end results meet standards of acceptability (quality, volume, timeliness etc.).
Detailed Responsibilities:
In the context of Software Solutions (SWS) projects execution within the Services organization, the Solution Integrator makes sure all the various software applications and databases used for a Solution work together without compromising overall information system integrity. To accomplish this role the Senior Solution Integrator must be able to communicate effectively and work collaboratively with Implementation Services teams including Delivery Managers, Software Factories, Delivery Centers, and with the customer.

Highly organized and well-versed in creating documentation to support system installation and integration, the Senior Solution Integrator:
Is the focal point and coordinator of all continuous integration efforts, working closely with the Delivery Manager guiding the activities of other teams
Is the owner of the configuration management, build and deployment, including integration of
customs and customer data model,
Provides feedback and contributes to solution design team on optimal designs (return of experience) in the
context of solution integration and system deployment,
Collaborates with test management team to proactively ensure that all systems setup and
configuration tasks are complete to achieve solution acceptance by customer,
Delivers system level documentation including Integration plans, system installation guides,
maintenance documentation and release notes,
Additionally:
Works actively on optimization of the deployment process, implementation of Continuous
Integration, Continuous Deployment and Test automation processes with the DevOps teams,
Supports in building excellence in execution through continuous improvement via the
adoption of global tools and processes and cost competitiveness actions,
Keeps abreast of the latest trends and software technology integration and applies this
knowledge to solution approaches.
You are performing and managing the deployment of interacting complex enterprise software and software
dependencies.
Main job responsibilities:
Software applications deployment, configuration, and troubleshooting.
Software solutions customization.
Databases installation and configuration.
Windows Serverand/or RHEL 7/8 configuration and administration.
Systems implementation and performing the acceptance tests - FAT / SAT (on site, with the
customer)
Having some experience in energy management systems would be an additional advantage: Energy Management Systems (EMS), Distribution Management Systems (DMS) or Market Management Systems (MMS)
Qualifications / Requirements:
Engineer, Master or Bachelor's degree from an accredited university or college (or a high school diploma /
GED with proven years of experience in Services). Ideal subjects: Computer Science, IT Networking, Software Integration and Deployment.
Proven years of experience in Services: software systems integration, development, testing and
commissioning.
Good technical knowledge and experience is expected in the following domains, ordered by priority:
Windows and Linux operating systems
Containers and container orchestration (Docker, Kubernetes)
Artifact management (Nexus)
Automation Tools (Jenkins, Ansible, Puppet)
DevOps and Agile methodology
Software configuration and deployment management
Scripting development: PowerShell/Perl/Python
Relational databases: SQL-Server or Oracle
Technical knowledge and experience on the following domains will be an additional advantage:
High Availability (multitier architecture, clustering, mirroring, Load Balancing)
Windows Services (AD/DNS, LDAP, WSUS, …)
Source Code Management tool (TFS, GitHub)
Desired Characteristics:
Technically good performer who can integrate and test complex software systems to
completion with a minimal supervision
Excellent communication skills (verbal and written)
Rigorous, methodical, well organized, and self-disciplined
Take initiatives, good trouble-shooter and autonomous
Adaptability, reactivity, and Availability
Ability to analyze complex topics and make a verbal/written synthesis
Fluent in English
Ability and willingness to travel
The Benefits we are offering:
Strong induction process (1 full month only for ramp-up).
An open communication culture in a friendly environment and with supportive teammates.
Flexible working hours and a well-defined work-from-home policy.
Increased number of vacation days, according to your work-experience.
Additional days off (8th of March, 3rd Easter day).
Annual, performance-based, salary review.
Impact awards for outstanding performance.
Private Medical Insurance for you, can also be extended for family members.
Gift vouchers for Christmas and Easter holiday.
Vacation bonus with an annual payout.
Benefits for children (special occasions gifts, vouchers and events).
Daily meal vouchers.
Fully customized development and training programs all throughout the year.
Strong focus and real opportunities for Career Development.
Referral Program Benefits.
LinkedIn Learning subscription and full access to GE's learning knowledge-base.
Bookster subscription.
Corporate discount to fitness services.
Wellbeing program with multiple events focused on a healthy lifestyle, free apps to support your healthy habits and free employee assistance program, provided by specialized counselors.
When we will be back to the office:
You will work in one of the best locations in town: Aviatorilor 8 office building, in Victoriei Square (in the middle of Central Business District).
Office with an excellent connectivity to public transportation.
Free underground parking space for employees.
Fruit days at the office.
Unlimited supply of great coffee & tea amenities.
Christmas party (because you party hard when you work hard).
Attractive financial compensations for roles involving external travels and on-site missions.