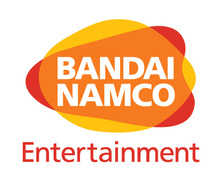 Senior Software Engineer, Game Engine (C++)
Responded to 90% of applications in the past 30 days, typically in 3 days
Career level
Middle (2-5 years), Senior (5-10 years)
Since the days when PAC MAN filled the arcades, we have brought many wondrous games enjoyed by millions of fans on a multitude of old platforms. We want to bring them back and restore them to full glory to be experienced by their loyal followers and reaching a new generation of gamers. And for this, we need your engineering talents, your passion, and your ability to think outside the box and solve impossible tasks.
Responsibilities:
Dig up through old and dusty codebases.
Rewrite and extend engine systems to support new platforms.
Meet deadlines and produce high quality code.
Debugging and fix all the things: crashes, deadlocks, overflows, heap corruptions, etc.
Own implementation and curation of features new and old.
The skills you'll need:
Mastery of C++ programming language
5+ years game industry programming experience with at least 3+ years of engine experience
Experience with multiple platforms (including at least 2 of: PC, PS4, XONE, Nintendo Switch)
Experience with multiple core systems such as graphics, tools, audio, networking, memory handling, scripting, etc.
Debugging and optimization skills
Familiarity with the Visual Studio environment
Strong drive towards professional growth
Excellent verbal and written communication skills (English/Romanian)
Passion for playing and developing exceptional games
Additional skills and experience, as a plus
Experience shipping AAA game titles
Excellent math and/or physics skills
BS (or higher) in Computer Science or similar discipline (Physics, Math, EE, etc.)
Hard and creative work must be paid off so here is a list of the things you'll enjoy:
Very motivating salary package
Private medical insurance and meal tickets
Gym facilities with very good access
Young, friendly and creative atmosphere with really nice and passionate colleagues
Brand new office & flexible time
Have fun first ♦ Take the next step ♦ Expand your mind
Push your limits ♦ Show appreciation