Job details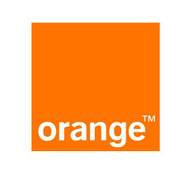 Senior Software Engineer
Looking for Premium Talent
Career level
Middle (2-5 years)
Employment type
Full time
How would you like to work in IT, toying with cutting edge technologies and enjoying your life? At Orange Services, it's possible!
As one of the largest IT Hub within Orange Group, we are working internationally for both Orange corporate functions and country operations. Through a unique combination of know-how and expertise, our teams provide a broad range of IT & Business Solutions.
We'll recruit you from the safety of your home and we'll prepare you for the challenges of this period – for the time being, our activity is carried out remotely.
Come closer to#LifeAtOrange!

What we're looking for
Background:
o Programming: strong programming skills (ideally in Java / Golang but not mandatory)
o Databases: strong experience with databases, primarily SQL-based ().
o Data: vast experience in working with (large amounts of) data. A mindset and a true love for "all things data" algorithms, structures, optimizations, modelling.
o Systems: experience with SOA, N-tier design, experience with APIs , SOAP, experience with messaging brokers . Kafka.
Nice to have / pluses:
o Databases: NoSQL experience.
o Infra: experience with cloud integration . GCP.
o Good understanding of the CI/CD pipelines
o Understanding of Telco basic concepts

What you'll be doing
Responsibilities:
o Design, develop and deliver high quality products to support business needs;
o Develop automated tests, enabling faster design and test cycles;
o Research and evaluate emerging technologies, making recommendations on best options;
o Work with the most dynamic and exciting software projects today – GCP, Docker, Kubernetes, OpenShift, Prometheus, Elastic, GitLab, etc.

What you need to know/have
Personal skills:
o Willingness and ability to learn quickly new technical or mathematical methods with little guidance.
o High energy, clear goal orientation and strong work ethic; "can do" attitude.
o Excellent verbal and written communication skills.

What's in it for you
Performance Bonuses – based on your results & the company's;
Loyalty Bonuses, if you extend your stay;
Electronic Meal Tickets - as you imagine;
Medical & Life insurance for you - facilities for your family, too;
#WFH & Flexible hour;
Professional GSM subscription;
Personal GSM subscription, also [because we believe in communication!];
Special grants on Smartphones & devices; discounts for Orange products & services;
Development Platforms - Orange Learning, Trainings, Career Counselling, Coaching & Career plan mentoring;
Wellbeing Programs – we support your Zen & more!
Orange Services is about bringing together people and technology. We make IT happen!
Come & work for a #TopEmployercompany. You could be part of an organization where great colleagues and team spirit support your professional development.
Apply and let's have a remote-talk.
At Orange, you can.