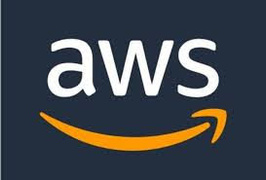 Senior software development engineer
We are looking for a passionate, customer-focused, self-driven senior software engineer to join our team in Bucharest. We are part of Amazon Web Services (AWS) and work on global-scale compute platforms, with special focus on serverless and container virtualization technologies, hypervisors, trusted compute, and server fleet tooling for Amazon Elastic Compute Cloud (Amazon EC2).
As a part of the EC2 Kernel and Operating System team, we invent, own, and drive the building blocks that are the foundation of the cloud. The team develops Nitro hypervisor features that allow customers to run code in highly secure environments. Firecracker is an open source virtualization technology, created by the team in Bucharest and purpose-built for creating and managing secure, multi-tenant container and function-based services that provide serverless operational models. Firecracker is used by AWS Lambda and AWS Fargate.
In this role, you will participate in the full development cycle from design and implementation to deployment and operations. This is an exciting opportunity for you to create new products and services, and to innovate as part of a vibrant and fast-growing company (where each team feels like a start-up)!
Your main goal will be to create customer value by:
· Working to understand our customers' needs;
· Engineer new features and products to meet their needs;
· Contribute new ideas and methods to continuously improve quality and development efficiency;
· Own and automate operations;
· Innovate and develop hypervisor features for secure computing and minimalistic virtualization.


BASIC QUALIFICATIONS
· BS/BA in computer science or a related discipline, or equivalent work experience.
· 6+ years of industry experience.
· Interest, knowledge, and experience in the low-level software engineering and/or systems programming.
· Expert in using the typical Linux toolbox of open source software development and administration tools.
· Comfortable in a fast-paced, entrepreneurial environment where engineers are owners.
PREFERRED QUALIFICATIONS
· 8+ years of industry experience focused in the areas of low-level software engineering and/or systems programming.
· Proficient with C/C++ programming in Linux environment, comfortable with scripting languages.
· Comfortable in defining and driving the organization's technical roadmap.
· An excellent understanding of Linux networking and OS internals, including hardware virtualization, and openness in teaching others.
· Experience with distributed systems architecture and related technologies.