Job details
INACTIVE AD:
The employer is not currently actively recruiting for this position, but you can apply for the ad.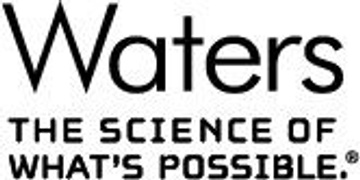 Senior Software Developer (API, Cloud)
Looking for Premium Talent
Career level
Senior (5-10 years)
Employment type
Full time
As a Senior Software Engineer you will:

Read, write, test, and build code
Design, write, test, maintain, review, and improve code. You should be proficient working on complex tasks. . medium to large scale, legacy code, variety of test-automation approaches and test execution environments, varying development models and technologies, complex build configuration tasks.
Work with project requirements
Collaborate with stakeholders to gain knowledge about product requirements. Be proficient working with user stories, product backlog refinement and the writing of acceptance tests. Ensure you understand the requirements of work in the current iteration, including the "why". Be proactive to fill in gaps and resolve confusion in development requirements.
Be proactive and take the initiative with development work
You should be proactive in resolving ambiguity and questioning why with respect to the goals of the development tasks you work on. You should have the experience to decide what technical/testing approach to use for certain tasks, but also be comfortable collaborating with others, both within and without your team, when necessary to make progress.
Contribute to the continuous improvement of the group
Contribute ideas to the continuous improvement of the team and be proactive in adopting and helping with team-level changes. You should take a lead with making changes happen in areas of interest or specialization.
Share knowledge and mentor
Look for opportunities to share knowledge and help others, both within your team and beyond. Encourage team learning. Help and guide more junior members when asked. You should have the experience and ability to teach some technical concepts.
Work within quality procedures
Carry out all responsibilities in accordance with the Quality Policy and all applicable procedures. You should know the software development process you work with.
Qualifications:
You have a University degree (preferably in a science related subject or in engineering)
You have previous experience on API design, developing and testing
Experience in using REST architectural style, JSON and API design-first practices besides an in-depth programming knowledge
Good understanding of cloud-based / web technologies
Experience in SaaS, Microservices, Docker
A plus will be C++, Angular JS knowledge or experience developing applications on cloud platforms (AWS, Azure, etc)
Experience on data analysis using SQL on data sources (. Oracle)
Experience with Automated Tests related tools - knowledge on some of SpecFlow, Bamboo, Jenkins
Good communication skills, teamwork, analysis and decision making skills
Familiar with Agile methodologies.
You are fluent in English - speaking, reading, writing - Advanced Level
You care about software; you have a passion for what you do which you can clearly convey by your actions and experiences. You have an eye for software quality and can talk eloquently on a range of topics due to your experiences and also from reading and experimentation
For you it's more than a job. Among other things we're strong advocates of creating quality software, and using the latest testing methodologies to ensure we meet the expectations of our customers