Job details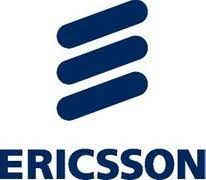 Senior Software Developer
Looking for Premium Talent
Career level
Entry (0-2 years), Middle (2-5 years), Senior (5-10 years)
Employment type
Full time
As the tech firm that created the mobile world, and with more thanpatents to our name, we've made it our business to make a mark. When joining our team at Ericsson you are empowered to learn, lead and perform at your best, shaping the future of technology. This is a place where you're welcomed as your own perfectly unique self, and celebrated for the skills, talent, and perspective you bring to the team. Are you in?
Come, and be where it begins.
About this opportunity
The role is to Integrate and deliver into production applications, DevOps activities and unit testing for web/eai systems and any related systems and technologies!
What you will do
Software Products understanding – customizations and adaptations done
Interact with other teams in order assess new opportunities and participate in requirements gathering.
Solution analyze and effort estimate for the requests
Low level design for the applications.
Development for the requests and bug fixing on the existing applications.
Provide work instructions and improvements of the processes.
Management and implementation of new automatic scripts and applications
Verify and implement configuration changes at the request of the customer or when is needed for performance reasons
Coordinate and work together with other teams such as: 2nd line of support, 1st level support, Testing.
Installation, tuning and troubleshooting of complex software applications
You will bring
5y+ of experience with software applications/services delivery: mandatory
2y+ of experience with enterprise software applications and environments, as developer/DevOps/Product customizations and integration: mandatory
Java (in general): A Plus
XML, XSD, XSL, XSLT: Good/Medium
REST, JSON, SOAP, HTTP, TCP/IP: Good
Web technologies: Good/Medium
Shell Scripting: Good/Medium
Linux: Nice to Have
JavaScript: Medium
Person Specification
Quality aspiration
Analytic skills
Available to do on-call support activities
Self-engaged
Needs to be able to run tasks from Analysis via HLD to coding and documentation without daily mentoring
Open & active communication . If an issue is identified an immediate communication is expected – do not wait for next meeting
SOA Architecture Knowledge – hands on with an ESB [TIBCO, JBOSS Fuse, etc] or integration frameworks [Apache Camel or Spring Integration] considered as plus [any of them]
Product Integration – considered a plus
Willing to learn customized / Ericsson Software Products
Location
Ericsson Telecommunications, GSC Bucharest
What´s in it for you?
Here at Ericsson, our culture is built on over a century of fearless decisions. With us, you will no longer be dreaming of what the future holds – you will be redefining it! You won't develop for the status quo but will build what replaces it. Joining us is a way to move your career in any direction you want; with hundreds of career opportunities in locations all over the world, and where co-creation and collaboration are embedded into the walls. You will find yourself in a speak-up environment where appreciation and humanness serve as cornerstones for how we work, and where work-life balance is a priority. Welcome to an inclusive, global company where your chance to create an impact is endless!
Also, we are offering:
Contract type: full time;
25 vacation days/year;
Medical & life insurance;
Career plan mentoring;
In case of Business Travel: professional conditions & Global Travel Insurance;
The option to work from home or from the office, depending on your needs and in line with company instructions;
Safe working location: our office is the first ImmuneTM Certified Building in the world, for you to be safe when joining your colleagues;
Remote work option: for those living in other locations outside Bucharest considering your seniority and your ability to be autonomous;
Flexible benefits from your favorite brands available on flexible benefits portal;
Internal learning platform always available to our teams, mentoring and on the job training, as well as internationally certified external courses;
Part of an active community via Brand Ambassadors, CSR Activities, Sports Teams.