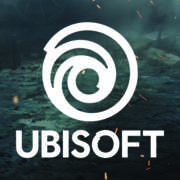 Game Security Engineer - Singapore
Career level
Middle (2-5 years), Senior (5-10 years)
Ubisoft is committed to enriching players' lives with original & memorable entertainment experiences. We build worlds that are a playground for the imagination, offering moments of surprise, fun and adventure as well as opportunities for learning and self-discovery.
At Ubisoft, you'll grow and collaborate with highly talented teams from around the world. Our massively friendly work environment will inspire you to go above and beyond to create experiences and brands people will fall in love with.
Ubisoft Singapore opened its doors in July 2008 and has since become the largest AAA lead studio in Asia. We are proud of our expertise in naval technology and very excited to bring brand new online, naval, open world IP to you – the pirate game Skull and Bones!
Our other notable achievements include working on every Assassin's Creed game since Assassin's Creed II, and being the innovators of naval gameplay in Assassin's Creed III, Assassin's Creed IV: Black Flag, Assassin's Creed Rogue and Assassin's Creed Origins. And did you know - Ubisoft Singapore works closely with Ubisoft Chengdu and Ubisoft Philippines as an Armada of three studios! We can't wait to bring exhilarating and unforgettable gameplay experiences to you.
Job Description
Develop and improve new or existing security solutions for our games
Maintain a strong knowledge of the existing anti-cheat and anti-piracy solutions
Stay aware of new security threats and propose appropriate solutions
Help to perform security risk assessments on our games
Point of contact for the rest of the team regarding security questions
Qualifications
Good understanding of :
common constraints and limitations of multiplayer/online games
common vulnerabilities and exploitation methods of multiplayer/online games
high level as well as low-level operating systems internals
compilers, decompilers, linkers, interpreters and virtual machines
reverse engineering, decompiling, tracing and debugging
Basic understanding of :
internal architecture of game engines
common multiplayer/online game components and systems
peer-to-peer and client-server models for games
Preferred with experience developing security related low-level systems using drivers (such as Intrusion Detection Systems or ANTI VIRUS SYSTEMS)