Job details
INACTIVE AD:
The employer is not currently actively recruiting for this position, but you can apply for the ad.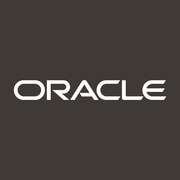 Senior Sales and Service Business Analyst
Career level
Middle (2-5 years), Senior (5-10 years)
Employment type
Full time
Objective
Drive an analytic process with our sales data to understand trends related to performance and the contributing factors in positive and negative variations. Combine pipeline with other object data sets to develop insights on the effects of those inputs on overall business and metric performance. Be a leader in preparing and presenting analysis that goes beyond a report and leads to business insights that will affect future process and project decisions.
This position will report to the Vice President of Global Systems and Process.
Responsibilities
Develop, prepare and manage a regular set of metrics that combine multiple data set analyses - on a monthly and quarterly frequency
Work with team members to identify metrics that are influenced by upcoming projects and co-develop plans to measure
Prepare ah-hoc analysis as needed to support critical business decision making
Review and prepare multi-dimensional analysis to look at metrics from several perspectives
Develop insights & recommendations based on data
Work directly with leadership and process owners to gain additional insights
Skills
OBIEE, Oracle Analytics Cloud, Data Visualizer (DV)
Expert Excel spreadsheets
Multi-dimensional analysis
Executive ready presentations in multiple formats - ppt, email, excel, etc.
Excellent communication skills
Previous subject area knowledge a plus: Oppty Management, Contacts, Customer, Products, Territories, Install Base
Detailed Description and Job Requirements Provides programs to improve operational efficiency, consistency, and compliance in support of the organization*s financial and tactical business objectives. Provides business practices and processes. Develops, communicates, and trains the organization on business practices and processes.
Serve as a liaison with other divisions such as Finance, Contracts, HR, Legal, Shared Services, Accounts Receivable, Purchasing, and Risk Management in an effort to ensure accurate and timely transaction processing.
Collect, input, verify, correct, and analyze data to measure key performance indicators actual versus business objectives.
Provide updates to management regarding budget to actual, informing them of deviations and opportunities.
Provide management with economic impact and compliance issues surrounding key business decisions and/or deals.
Communicate Oracle Business Practices to the organization and monitor process and approvals for full compliance.
Drive implementation of new processes and procedures.


Acknowledged authority within the Corporation.
Acts as a leader of large-scale company initiatives.
Viewed by peers as a leader and top contributor and by line management as a key business partner.
Ability to collect, organize, and display data in spreadsheet format.
Follow-through skills are necessary to get information from internal and third parties and have data errors/omissions corrected.
For this, relationship management skills strongly desired. Strong written and verbal communication skills.
Ability to partner across functions.
10 plus years of relevant work experience.



Online interview
On a scale of 1 to, what is your skill level in Excel?
On a scale of 1 to, what is your skill level in PowerPoint?