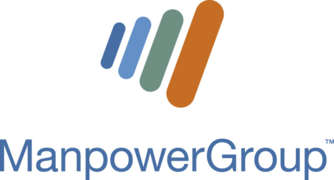 Senior Recruitment Consultant - IT vertical
Career level
Middle (2-5 years), Senior (5-10 years)
As our business is growing, an exciting opportunity showed up for a Senior Recruitment Consulting for the IT vertical to join Manpower Professional team. The role is based in Bucharest, at ManpowerGroup Headquarter.
This is a role where you will manage end-to-end projects and design alternative sourcing strategies for permanent and project-based recruitment initiatives and continuously support clients, with focus on their resourcing requirements. Additionally, the Senior Consultant will participate to strategical investment discussions and will be responsible of the client relation management.

Your day-to-day responsibilities:
• End-to-end management for the assigned projects
• Conducting search, screening, candidate interviews and assessment, using specific and customized methodology
• Ensuring necessary visibility of the vacancies in the market by creating advertising strategies for all projects
• Updating clients on new market trends and opportunities, while maintaining a close overview on the newest technologies and high profile projects developed on the market
• Participating in different business, technology and HR events


Your benefits
• Monthly performance bonus based on existing bonus plan
• Private medical subscription
• Meal vouchers and additional customized benefits
• International working environment
• Career development opportunities

Desired Skills and Experience

Your profile:
You keep a client and candidate focus, you are results oriented and used to work within a challenging environment. Your work is well structured and you have a strong attention to detail, you are business focused, yet flexible and adaptable to a changing context.
You like to propose new ideas, solve problems and you are curious to understand how things work. You are able to prioritize and work on multiple projects at the same time. You have excellent communication skills and your "easy to relate" ability has helped you deliver excellent results.

Your expertise:
• +3 years technical recruiting/research experience is desired, on different IT roles, such as Software Developers, Software Testers, System Administrators, Project Managers etc
• Demonstrated experience in defining recruiting strategies and assisting companies during volume recruitment initiatives
• Good knowledge of the local recruitment market and technical / online recruitment
• Fluent in business English (written and spoken)
• MS Office user

Only suitable candidates will be contacted.