Job details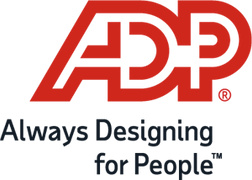 Senior Recruiter with French
Career level
Middle (2-5 years)
Employment type
Full time
Spoken languages
English
- Advanced
, French
- Advanced
At ADP we are driven by your success. We engage your unique talents and perspectives. We welcome your ideas on how to do things differently and better. In your efforts to achieve, learn and grow, we support you all the way. If success motivates you, you belong at ADP.
Job Summary:
Achieves staffing objectives by recruiting and evaluating job candidates; advising managers; managing relocations, promoting the company on external recruitment channels and social media networks and managing the internship program.
Responsibilities:
Establishes recruiting requirements by studying organization plans and objectives; meeting with managers to discuss needs.
Builds applicant sources by researching and contacting community services, colleges, employment agencies, recruiters, media, and internet sites; providing organization information, opportunities, and benefits; making presentations; maintaining rapport.
Determines applicant requirements by studying job description and job qualifications.
Attracts applicants by placing job advertisements; contacting candidates, using newsgroups, social media platforms and job sites.
Determines applicant qualifications by interviewing applicants; analysing responses; verifying references; comparing qualifications to job requirements.
Arranges management interviews by coordinating schedules, escorting applicant to interviews;
Evaluates applicants by discussing job requirements and applicant qualifications with managers; interviewing applicants on consistent set of qualifications.
Improves organization attractiveness by recommending new policies and practices; monitoring job offers and compensation practices;
Manages the internship program by conducting orientations; scheduling rotations and assignments; monitoring interns job contributions; coaching interns; advising managers on training and coaching.
Avoids legal challenges by understanding current legislation; enforcing regulations with managers; recommending new procedures; conducting training.
Updates job knowledge by participating in educational opportunities; reading professional publications; maintaining personal networks; participating in professional organizations.
Accomplishes human resources and organization mission by completing related results as needed.
Education & Experience:
Bachelor's Degree
3 to 5 years of experience in recruitment
Knowledge and Skill Requirements:
Language Skills: fluent in English, French is a plus
· Technical skills :
Microsoft office suite (Excel, Word, Power Point)
· Skills and Abilities:
Sourcing skills, phone screening skills, recruiting, interviewing skills
Stakeholder management
Oral and written communication skills
Ability to organize and prioritize
Team oriented/Team Player
Ability to work under pressure while maintaining deadlines
Analytical ability and attention to detail
Possesses a continuous improvement mind-set and is receptive to change
Motivated to learn and grow with the role and the company