Job details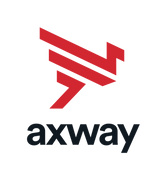 Senior QA Engineer
Looking for Premium Talent
Career level
Senior (5-10 years)
Employment type
Full time
Remote job
(the activity is performed from home)
We're looking for an experienced, highly motivated Senior Quality Assurance Engineer with a background in shipping large-scale web-based solutions. You will be a key member of an agile team and will be working on a user-driven, folder and portal-based file sharing application, built on top of a platform for managing secure file flows inside and outside the enterprise.
Responsibilities:
Follow and improve the established QA process
Collaborate with Product, Design, Application Engineering and Developers within distributed teams
Take part in the requirements analysis, define test cases, create and maintain the cases in the case repository
Create defects based on "root-cause" analysis and verify fixed defects based on risk assessment of the affected areas
Create and maintain QA related documentation (test strategies, test cases), status reporting and QA metrics.
Responsible for the overall quality of the product and will be involved in planning, design, validation, verification and sustenance of the product
Requirements:
At least 3 years of QA experience
Strong troubleshooting and analytical skills
Proactive, able to quickly identify test risk areas
Proven experience using test management systems (.: Quality Center)
Basic knowledge of Linux operating systems
Experience with test automation
Knowledge of network and Internet standards (REST, JSON, HTTP, SMTP, HTTP, FTP)
Nice to have:
Experience working with at least one database
Knowledge of Frontend Test Automation frameworks
Experience using defect tracking systems (.: Mantis, Bugzilla, Jira)
Script programming (.: UNIX shell, Perl, Python)
Security-focused, up-to-date with the latest security trends
Career Development:
Employee career development is one of Axway's major company values; and we are deeply committed to helping them leverage the promotion and job mobility opportunities that are right for them.
This is what our candidates can expect from us if they choose to join our team:
A personal development plan (technical, product & functional) in order to insure your integration and your performance
Competitive remuneration package and real benefits
Potential for growth in an international company
Friendly working environment with experienced professionals
Flexible working hours when need
Extra paid vacation days
Open games area – table tennis, drums, sports and more!
In addition, Axway's global presence creates opportunities for geographical mobility both within Axway subsidiaries.