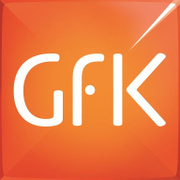 Senior Project Manager - Market Research
Responded to 90% of applications in the past 30 days, typically in 3 days
Career level
Entry (0-2 years), Middle (2-5 years), Senior (5-10 years), Executive (>10 years)
Employment type
Full time
If you like to manage multiple & global projects, if market research is something you will like to do in the future, this is the job for you.

You will coordinate inbound and outbound international research bids and projects across all methodologies through external vendors and internal Operations departments. You'll stay focused in order to ensure that international project fieldwork is executed within budget, time and quality standards. You'll provide specific consultation on international research best practices.

We are looking for…

... a team player, an organized mind and a confident communicator, keen to work in a team with a friendly, international bunch of like-minded colleagues!
You should have:
University studies (Economics, Marketing, Sociology is an advantage)
Minimum 1 year work experience (Project management experience in marketing research or related field is a plus)
Good knowledge of Microsoft Office (Excel)
English (advanced level)
Ability to work in a fast paced environment, to meet all deadlines utilizing effective prioritization and time management skills;
Ability to provide specific consultation on international research best practices;
Effective communication and decision making skills;
Strong analytical and problem solving skills;
Adaptability and flexibility.
… 'cause you'll:
Review international research proposals for all methodologies and work with operations groups to lead generation of operational plans, bids and costs that reflect the work required to meet project objectives.
Contact field services in appropriate global markets to obtain the most cost effective price and highest quality work for international studies.
Centralize and manage all translation work to align with company quality standards and project budgets.
Lead project kickoff meetings for all assigned studies to ensure the all involved parties understand timelines, responsibilities and study specifications.
Support research project teams by leveraging relationships with overseas suppliers to facilitate communications, trouble-shooting and issue resolution.
Coordinate operational aspects of projects including translations, programming, testing, fieldwork, coding, data delivery.
Provide advanced level technical and operational expertise to business sectors on international operations processes and capabilities across all methodologies.
Partner with research and operations staff to address issues and/or make recommendations to improve performance on international research studies.