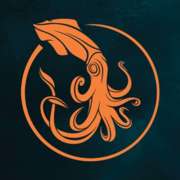 Senior PHP Web Developer
Career level
Middle (2-5 years), Senior (5-10 years)
TurboSquid is looking for a Full Stack Developer that is experienced in PHP, React and SQL!
Why is TurboSquid a great place to work? We are the leading provider of 3D models designed for films, games, commercials, architecture, and more. You will be working on exciting and complex projects for an industry-leading 3D content website with millions of customers (including 3D/CG/VR professionals), as well as handling both backend and frontend challenges.
We are now looking for a new colleague to join our team in Bucharest, who will also work with our US team. You'll interact with both teams in order to assess opportunities and participate in required meetings. Note: you'll still have flexible working hours, without having to work US hours.
Duties
Pipe into an existing workflow and complex source code to build from ground up several important features on a high profile 3d content marketplace.

Be instrumental in the rebuild and total makeover of an existing website.

Come up with solutions and work on a API, at both ends, to connect with an existing user and content management system.
Qualifications
Advanced knowledge and experience in PHP.

Front-End experience with HTML/SCSS

Database: SQL (SQL Server, PostgreSQL)

Source Control: Git (Github)

Progress Management: Asana, JIRA

Self-motivated and proactive. Ability to work independently and collaboratively as part of a team, and take creative feedback constructively.
Bonus
NodeJS/React

Some Ruby experience/knowledge

ES6, Babel and Bootstrap

DB: MySQL, ElasticSearch, MongoDB

Cloud Architecture experience: AWS EC2, S3. SysAdmin.

Automated testing
Bucharest only.
If you see yourself fit the position, have required qualifications and then some and you enjoy the freedom to innovate and have your work seen by millions of people. Please apply with CV/projects.