Job details
INACTIVE AD:
The employer is not currently actively recruiting for this position, but you can apply for the ad.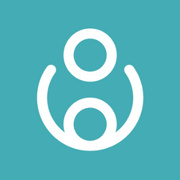 (Senior) Operations Manager Timisoara
Career level
Senior (5-10 years)
Employment type
Full time
Spoken languages
English
- Advanced
* all languages are compulsory
The Care Hub is the social enterprise that provides dignified work opportunities to retirees by connecting them digitally and in real time with families in need of care.

We are seeking a dynamic and dedicated Operations Manager with a passion for delivering high quality care. It aims to recruit an inspirational leader who will bring energy, vision and strong management experience to this vital role. Supported by the CEO and Recruitment manager, the Operations Manager will be in charge of office and care partners in all day-to-day affairs, and will help develop the longer-term ambitions of this thriving business.
Key tasks and responsibilities
· Day to day care management
· Quality control
· Administration
· Team management
· Represent The Care Hub in the public arena
· Meet all regulatory requirements
· Assist in developing the business
· Support research activities
Day to day care management
Provide leadership and direction to team and care partners, in order that they deliver a quality care service that both supports clients and ensures care partners are well managed and supervised.
Maintain and improve The Care Hub's internal operations so that processes and systems are clear, positive, and efficiently carried out.
Centralizes client requests and allocates them efficiently to the most suitable care partner
Ensure that care partners are fully engaged to ensure continuous service delivery.
Oversee and participate in the provision of 'on call' services to team, care partners and clients.
Regularly review and develop policies and procedures to reflect changes and to keep abreast of current legislation.
Address customer or care partners complaints and provide timely resolutions to the raised issues
Quality control
Continually evaluate the quality of service provided in the homes of clients. In doing so, enhance the systems used to gauge this quality, developing key performance indicators that in turn will support The Care Hub's business objectives.
Measure and report performance against the agreed operational indicators, to support and guide team to continuously improve. Utilise these results to highlight successful outcomes and influence policy decisions.
Administration
Ensure efficient recording and reporting arrangements are in place to enable the effective management of all aspects of the business.
Provide financial oversight of department expenses and ensuring projects are within agreed budgets.
Verify the care information that determines client invoices and care partner payroll is accurate and timely.
Provide a system of checks to minimise the possibility of financial abuse for those clients most at risk.
Team management
Identify and develop team roles and responsibilities within the team structures to underpin the operational development.
Encourage individuals and teams to find their own solutions and to take responsibility for their work.
Form a cohesive unit with shared values and direction.
Assess the team through a formal appraisal system at 6-monthly intervals. Guide their personal and professional development, organise team and office-wide training where appropriate and be responsible for team discipline
Maintain knowledge and practice of all statutory procedures.
Represent The Care Hub in the public arena
Represent the company as required by attending meetings, conferences, and networking opportunities to promote and raise awareness of services delivered by The Care Hub.
Establish effective relationships with key external stakeholders, including relevant professional bodies and the statutory regulators
Be the professional focus for The Care Hub's services, as regards client enquiries and visitors to the office including care partners.
Uphold the highest ethical standards, observe confidentiality, exercise discretion, and maintain the ethos of the company.
Ensure The Care Hub is at the forefront of socially responsible community care services in the area, taking responsibility for the quality and effectiveness of outgoing communications and marketing material.
Meet all regulatory requirements
Ensure compliance with the National Social Services' requirements and act upon any requirements that may be applied by the local enforcing agencies.
Develop and improve policies and internal regulations to efficiently meet the regulatory requirements
Support the business in developing new licensed services and complying with national requirement (. medical care, etc)
Develop the business
Act as the focal point to gather relevant information and trends from all areas of the business, starting with clients and care partners and including external sources and previous experience.
Play a key role through regular communication in developing and maintaining a current business plan, in conjunction with the CEO.
Take responsibility for the delivery of the agreed business objectives.
Ensure that the business plan and its objectives are understood, delivered, and monitored the by relevant team personnel.
Support research activities
Responsible for collecting, organizing, and analyzing opinions and data to solve problems, explore issues, and predict trends
Interpreting research specifications and developing a work plan that satisfies requirements.
Recruiting research participants
Conducting desktop research, and using books, journal articles, newspaper sources, questionnaires, surveys, polls, and interviews to gather data
Recording findings by taking written notes and using appropriate software.
Assisting management with budget and time schedules.
Anticipating research issues and promptly resolving them.
Promptly reporting any problems to the relevant stakeholders.
Following a strict code of ethics and always protecting any confidential information

Must haves:
Medical degree
Proficient in English


Work experience
5-7 years of experience for a Manager position
7-10 years of experience for a Senior Manager position
Skills:
Energetic, enthusiastic and highly motivated
Able to work effectively under pressure while managing a wide-ranging workload
Able to organise, enthuse and lead staff effectively
A great communicator with excellent presentation skills
Able to develop new business and manage budgets
Someone with entrepreneurial attributes and good business awareness
Someone with good general IT skills
Experience
Management experience, preferably at senior level
Successful experience of assessing and developing teams
Experience of working with staff planning (optional)
Experience of managing a customer orientated service
Experience of managing budgets and financial information (optional)
Fluent English is a must.
Online interview
Do you have a medical degree?
What makes you the perfect candidate for the role of (Senior) Manager of Operations with The Care Hub?
How did you find out about this opening?