Job details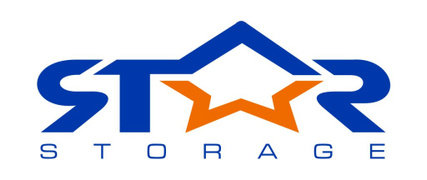 Senior Networking & Security Engineer
Looking for Premium Talent
Career level
Middle (2-5 years), Senior (5-10 years)
Employment type
Full time
We are looking for a CCNP level or equivalent experienced Network Engineer to establish and maintain our internal data-center network and customers networks by building modern network configurations and connections, troubleshooting network problems and being able to multitask.
Main responsibilities:
Configure and install various network devices and services (routers, switches, firewalls, load balancers) by different vendors (Cisco, Checkpoint, Citrix, Brocade);
Perform network maintenance and system upgrades including service packs, patches, hot fixes and security configurations;
Monitor performance and ensure system availability and reliability;
Provide Level 2 / 3 support and troubleshooting to resolve issues;
Work within established configuration and change management policies to ensure awareness, approval and success of changes made to the network infrastructure;
Select and implement security tools, policies, and procedures in conjunction with the company's security policy;
Participate in various IT projects intended to continually improve / upgrade converged network solutions;
Architect networks for new services/customers, identify areas of improvement, and develop/implement acceptance testing plans;
Analysis for root cause determination of issues including recommendations for improvements;
Provide training and mentoring to other team members;
Receive and resolve incidents and Service Requests (SR's) via the incident management tool while adhering to the associated SLA;
Interact with vendors and third party for problem resolution;
Respond to support calls and escalations of customer issues on abasis as required (being available for admin-on call program, outside of the working hours).
Job Requirements:
Proven hands-on network engineering experience;
Deep understanding of networking protocols (BGP, OSPF, EIGRP, QoS, VRF, DNS, DHCP, VLANS, STP, VPNs, IPSEC, HSRP, VRRP, LACP);
Hands-on experience with monitoring, network diagnostic and network analytics tools (SNMP-based monitoring, NetFlow, Nagios);
University degree in Computer Science or a related subject;
2-3 years' experience delivering complex technical solutions including planning, development, implementation and support;
Strong analytical and problem solving skills;
Self starter, ability to work on multiple tasks and prioritize them accordingly;
Good communication skills, fluent in English;
Hands-on experience with blade chassis related networking devices (like Cisco UCS Fabric Interconnects) is a plus;
Any network related certification is a plus (ex. Cisco CCNA / CCNP, Checkpoint CCSA / CCSE);
Driving license is a plus;
Linux knowledge is a plus.
STAR STORAGE IS THE RIGHT PLACE FOR YOU! DISCOVER WHY!
Work with cutting edge technology!
We know how important it is to have access to modern technologies that allow you to put into practice the most innovative ideas and to facilitate the best conditions for your productivity.
You are part of a global success!
Our software products are appreciated worldwide being used by top clients on four continents (US, Europe, Asia and Africa), and you have the opportunity to contribute to this success.
You acquire experience in exceptional projects for top clients!
Clients from various industries recommend us, both in Romania and worldwide. You have the opportunity to overcome multiple challenges and obtain real competences to develop yourself involving in the implementation of outstanding projects.
You develop professionally using our experience gained in 20 years!
Benefit from our knowledge and experience of the last 20 years and have the opportunity to develop your skills, access to a knowledge base and top professional courses for certifications.
You put your personal mark on results and your value is recognized!
In Star Storage we support ideas and personal initiative and cherish results. You have the opportunity to see how your skills turn into value.
WE ARE LOOKING FOR EXCEPTIONAL COLLEAGUES! Take the next step in your career and contribute to our global success!