Job details
INACTIVE AD:
The employer is not currently actively recruiting for this position, but you can apply for the ad.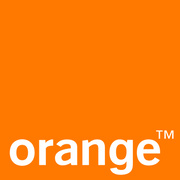 Senior Network & Security Design Engineer
Career level
Middle (2-5 years), Senior (5-10 years)
Employment type
Full time
Orange Services' Infrastructure Technology Engineering team supports countries to develop their infrastructures, including shared solutions. It also serves growing demands of expertise from Orange countries.
You will be part of a young and dynamic organization together with infrastructure architects, network engineers, system engineers and project managers.
Who you are:
You are able to work in team, have team spirit, capacity to share and diffuse information
You have transversal competencies (ability to work with various teams remotely, in a multi-cultural and multi-country environment)
You have good communication & synthesis skills (both written and oral)
You are able to acquire quickly technical information
You have autonomy & Flexibility as evolving in a changing environment
You are result driven, committed, conscientious
What you have:
3 to 5 years of experience in telecommunications
High level knowledge of mobile packet switched core networks
Strong knowledge on network protocols in IP networking: TCP/IP, addressing, routing (OSPF, ISIS, BGP), MPLS VPNs
Experience working with security appliances from various vendors – Juniper, Cisco, Fortigate
SDN network knowledge is a real plus: Contrail, VNF concepts, YANG modelization….
Cloud IT architecture knowledge: Openstack, KVM
Ability to analyze and interpret packet captures for troubleshooting
Basics on system, especially on Linux and RedHat, Containers (. Docker…)
Basics on Coding / programming skills: Scripting, Python, Web programming (HTML/CSS, PhP), API concept, GIT
Basics Automation: Ansible, Jenkins, Robot Framework, …
Knowledge of Agile methods is a plus
Project management experience / knowledge is a plus
Knowledge on network security is a plus
Your activity and mission consists on:
To evaluate and tests Contrail component in lab, in close collaboration with some other OINIS engineering teams, with Orange Technical Skill Center team and with the suppliers
To integrate Juniper Contrail with Openstack and VNF
To test the complete SDN / NFV solution (Openstack, Contrail, VNFs and orchestration)
To design Network architecture of SDN network POPs and backhaul solutions
To produce Engineering documents
To actively support Orange countries in their implementation of virtualization technology on their domestic networks
To collaborate also with Orange corporate Technical Skill Centers mainly on SDN-controller, OpenStack and routers
To participate in OINIS studies requested to Orange Lab to prepare and evaluate future evolutions
[Orange Perks] What's in it for you, should you choose to work for a TOP EMPLOYER?
Contract type: Full Time;
Performance Bonuses – Biannually, based on your results & the company's;
Other Bonuses – for Excellence in Innovation & Profit sharing plan;
Loyalty Bonuses, if you extend your stay;
Electronic Meal Tickets - as you imagine;
Medical & Life insurance for you / facilities for your family, too;
Work From Home & Flexible Working Hours;
Short Friday & Hello HUB - a different kind of office, should you need a change of scenery; Professional GSM subscription;
Personal GSM subscription, also [because we believe in communication!];
Special grants on Smartphones & devices;
Discounts & installments for Orange products & services;
Orange Learning, Remote Learning, Trainings & Career plan mentoring;
Wellbeing Program – we support your Zen;
Flexible benefits [like special discounts on Gym subscriptions, Tickets for your infant's nursery, Pension Package or other things you might be interested in];
In case of travel: daily allowance, transport and accommodation.
& more!
You could be working in an organization with great colleagues and team spirit supporting your professional development.
Apply and let's have a remote-talk – we care for our candidates, all the interview stages are online!
Love,
ORANGE – a digital company