Job details
INACTIVE AD:
The employer is not currently actively recruiting for this position, but you can apply for the ad.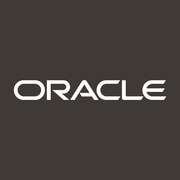 Career level
Middle (2-5 years), Senior (5-10 years)
Employment type
Full time
Spoken languages
English
- Advanced
* all languages are compulsory
Senior Network Development Engineer
Role
As part of the Corporate Network Team within Oracle's Cloud infrastructure organization, you will be responsible for designing, building, and supporting reliable and secure connectivity solutions for employees and customers to Enterprise and Cloud resources. You will work with a team to deliver on-premise and remote solutions that enable employees and customers in developing, selling, and delivering Oracle products worldwide.
The role will consist of:
Working within Agile teams to deliver network and security solutions in accordance to defined planning cycles
Transitioning delivered solutions successfully into Network Operations
Utilizing network and security management tools to analyze, troubleshoot and resolve network and security events and incidents (including performance) across the corporate network
Working directly with internal customers, senior support staff, and vendors to troubleshoot and resolve events and incidents
Creating work instructions and operating procedures to execute corrective actions and/or escalation requirements while responding to network and security events and incidents
Maintaining records across corporate tools in accordance with established work instructions and operating procedures
Reviewing, understanding, and improving tools, work instructions and operating procedures associated with solutions delivered
Identifying opportunities to automate responses to common operational problems and requests
Documenting work instructions or procedures
Maintaining records of equipment failure and liaise with engineers and suppliers as necessary
Ensuring compliance, configuration and data quality levels are maintained at target levels
Working with external network and security vendors
Responding to escalations to identify the root cause of an outage and coordinate the corrective action in line with existing procedures and practices
Providing on-call support services as needed
Qualifications, Education and/or Certifications
Bachelor's degree in computer science, engineering, math, physics or related technical field
8+ years of related work experience including a working knowledge of network performance/management tools
CCNP or CCNP Security or equivalent
Fortinet Network Security Expert (NSE)
ExperienceGeneral
Good written and verbal English communication skills
Be able to effectively communicate with people on both a technical and non-technical level
Ability to work with a global, remote workforce
Self-motivated professional with the ability to work in a pressured production environment while not compromising on the quality of the service provided
A focus on customer service / satisfaction
Experience of working within a Scaled Agile/DevOps Environment
Hands on experience deploying solutions into Public Cloud IaaS/PaaS
Specific
Technical understanding and practical application of network protocols and technology

WAN & LAN, Routing and switching protocols, SIP, TCP/IP, OSPF, BGP, ISIS
VPN – IPSEC and SSL
Firewalls and load balancers; security policy management
Network / Security monitoring tools such as: SNMP, MTRG, Prometheus and Grafana etc.

Technical understanding and practical application of security support:

Virus, Worm, Trojan and Botnet
Intrusion detection systems (IDS) / Intrusion Prevention Systems (IPS)
Security Information and Event Management (SIEM) tools

Technical understanding and practical application of:

Network Source Code Repository and Version Control Tools
Continuous Integration / Continuous Delivery & Deployment Tools
Network as Code strategy
Familiarity of IaaS/PaaS/SaaS environments
Integration technologies (APIs)
Python Scripting
Duties
Duties include, but are not limited to:
Lead, participate and deliver network and security solutions within an Agile framework
Coordinating with network and security vendors during solution delivery
Cross team and organizational (LOB) engagement on project related items
Presentation of network and security solutions to peers and management
Maintain compliance, configuration and data quality levels across the network and security infrastructure
Respond to escalation of network and security problems according to established procedures
Monitor the impact changes have on the network and security environment
Analyze network performance to ensure adequate bandwidth for business needs
Recommend enhancements to the network infrastructure, and enhance proactive network management tool set
Analyze and troubleshoot network problems through to resolution
Provide guidance and mentoring to junior staff
Provide on-call support services as needed
*See Job Role section above for additional details
Work Environment
Oracle Office
Travel: 0-25%