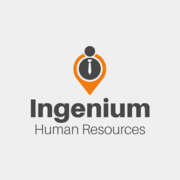 Senior Microsoft Dynamics NAV Developer
Career level
Senior (5-10 years)
Gross salary / month
2000 - 3000 €
PROFILE
Bachelor / Master education in IT
> 5 years of experience in a MS Dynamics NAV environment
Knowledge of both classic client and Role Tailored Client (preferably NAV 2018)
Experience in both internal as external integration trajectories
Feeling with administrative, financial and logistic processes is a must
Despite the technical profile you also must have affinity with the functional side of software
Are a plus:

.NET experience
Datawarehouse / BI / Management reporting
Webservices / API management
Office 365 integration
DMS / Sharepoint

Self-critical and proactive personality who can work independent within a team towards a set deadline.
The candidate must be able to take ownership of a (sub) project to deliver a finished product.
BENEFITS
We can offer you a market-level salary, relocation and all accommodation costs are covered by the company, but above all we give you the opportunity to develop and grow professionally and to be a part of a dynamic, fast growing and international environment which commits us to being a number one by always staying one step ahead. We have a strong corporate culture based on RELIABILITY, TEAM cooperation and RESPECT to our clients as well as to each other.
THE COMPANY

Transuniverse Group has been active in the market of international transport & warehousing since 1983 and we have been working for many years now with a network of own offices and very reliable agents. Transuniverse Romania has been in constant development for the past eight years. More details here: