Job details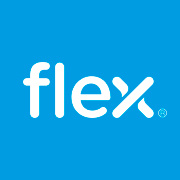 Senior Mechanical Development Engineer
Career level
No experience, Entry (0-2 years), Middle (2-5 years), Senior (5-10 years), Executive (>10 years)
Employment type
Full time
Employment type:Regular
Employment time:Full-time
Percentage of time the position involves travel:0%
Percentage of time the position allows for working off-site:0%
Job category:Engineers
Job industry:Manufacturing - Other
Description
At Flex, we welcome people of all backgrounds. Our employees thrive here by living our values: we support each other as we strive to find a better way, we move fast with discipline and purpose, and we do the right thing always. Through a respectful, inclusive and collaborative culture, a career at Flex offers the opportunity to make a difference, invest in your career growth and join our purpose -- to make great products that create value and improve people's lives.
Job Summary
The Senior Mechanical Development Engineer will be based in Timisoara. The Senior Mechanical Development Engineer will work closely with the European Lead Design Center based in Milan, Italy developing mechanical components for medical devices. Additionally you will closely collaborate with the electrical, NPI and tooling engineers.
Here is a glimpse of what you'll do:
Define new mechanical product architecture, analyze performance and perform feasibility studies; Support the creation of design requirement documents and participate in design reviews.
Work in cross-functional teams with other project stakeholders such as Industrial Design and Electrical Engineering, NPI and Tooling;
Lead and execute the mechanical system, subsystem and part design of medical products from requirement specification up to transfer to manufacturing including fabrication, testing, verification and validation of engineering prototypes;
Work with other mechanical engineers in design and development of miniaturized electro mechanical systems;
Provide high quality technical reports supported by simulations and/or lab tests;
Occasionally travel to Flex and/or customer sites for project kickoffs and interface with customers as mechanical engineering reference on projects
Here is some of what you'll need:
Mechanical Engineering/ Aerospace Engineering degree or equivalent
Demonstrated prior experience mechanical engineering design in product development;
Experience with designing of mechanical and/or electromechanical mechanisms intended for high volume production
Strong skills with industry standard 3D CAD solutions is required
Professional English both spoken and written is required in this role
Here are a few of our preferred experiences:
Previous experience in medical / healthcare devices / appliances is an advantage but not required
Part design for manufacturing technologies like plastics injection molding and sheet metal stamping;
Experience with DFM / DFx, manufacturing, assembly, test, reliability and cost;
Experience with Geometric Dimensioning and Tolerancing (GD&T), tolerance and other types of worst case analysis;
Experience with DFMEA / xFMEA, Failure & Root Cause Analysis would be an advantage
Experience with PTC Windchill or other Product Lifecycle Management (PLM) Software is a plus;
Knowledge of FEA using ProE , CETOL or ANSYS is a plus;
BT09
#LI-BT1
Job Category
Design, Process & Technology EngineeringFlex is an Equal Opportunity Employer and employment selection decisions are based on merit, qualifications, and abilities. We celebrate diversity and do not discriminate based on: age, race, religion, color, sex, national origin, marital status, sexual orientation, gender identity, veteran status, disability, pregnancy status, or any other status protected by law. We're happy to provide reasonable accommodations to those with a disability for assistance in the recruitment process. Please advise us of any accommodations you may need by e-mailing: .