Job details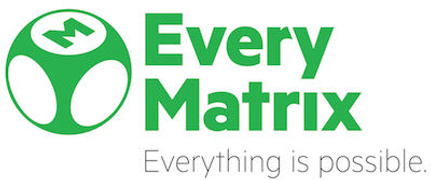 Senior JavaScript (React) Developer
Career level
Senior (5-10 years), Executive (>10 years)
Employment type
Full time
Spoken languages
English
- Advanced
* all languages are compulsory
Hiring candidates willing to relocate
Yes
Got a head full of ideas?
Good.
We are looking to add a passionate and dedicated JavaScript Developer to our ranks.
Project description:
You will be part of the OddsMatrix 2 team, a newly built sports betting platform, with lots of new and exciting features just waiting to be developed. Our platform has real-time requirements, with tens of millions of transactions processed every day. You will be working on a variety of tasks: features, scalability and performance optimization, architecture, and, of course, deployment and live incident response.
We use a wide array of technologies, and we love to use the best tool for the job. Our technology stack is mainly based on TypeScript, React, Redux, WebSockets (WAMP), WebPack, SASS, Kubernetes, Docker, Node.
It's an exciting product (especially for us and hopefully for you) and we're looking for people who are ready to face a challenge, analyze existing (old) functionality and transform + adapt it into something great using the latest stack of Web technologies.
Requirements:
– At least 5 years experience in FrontEnd development.
– At least 3 years experience creating fast performing interfaces using any SPA framework/library (Angular, React etc.).
– Experience using state management libraries (Redux, Zustand, MobX, NgRX, etc).
– Experience with large/complex applications.
– Independent – ability to handle complex tasks and mentor others.
– Proven interest in testing, review, and code quality.
– Advanced knowledge of HTML5 and CSS3, especially in-depth rendering tricks for performance.
– Good English, both written and spoken.
– Good knowledge of JavaScript design patterns.
– Clear understanding of MVC patterns and flavors.
Nice to have:
– Experience using TypeScript.
– Experience using Websockets.
Perks & Benefits:
Headquarters in the heart of the city, at Unirii Square.
Flexible schedule.
Private Medical Subscription.
Daily Catered Lunch.
Our own in-house gym, health & well-being programs.
Bookster subscription & Books corner (online and offline).
Fun corner: pool, ping pong table, PS4, lots of board games.
Internal & external training.
Team Activities, Friday Bars, Summer Party & Christmas Party (we like to 'Work hard, party harder').
Extra vacation days with every year inside the company.
Anniversary Gifts.