Job details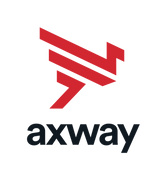 Senior Java Developer
Looking for Premium Talent
Career level
Middle (2-5 years), Senior (5-10 years)
Employment type
Full time
Partially remote job
(working time will be divided between remote and company's headquarters)
We are looking for a candidate with object-oriented programming knowledge in Java standard. Any experience implementing multi-threaded client-server or distributed applications is a plus. The candidate will maintain and develop new features of an integration broker system, which integrates applications by converting messages between different business formats. Any knowledge on XML-related technologies, including schema validation, formatting with JAXB, XML transformation using XSLT is also a plus. Basic shell scripting and SQL knowledge are required for maintenance purposes.
As a WebEDI developer you will:
• investigate real world issues from very important customers
• perform developments of the new features based on customer's requests
• help the QA team in their daily activities
• interact with the main Axway's Products
• perform the audit of issues found by Security tools
Requirements:
• IDE (Eclipse, Intellij IDEA)
• Development tools (Maven)
• Proficient in OOP in Java Standard
• Autonomous in in one Database software: SQL (Oracle or MySQL or MS/SQL Server)
• Autonomous in Web development (HTML, CSS, JavaScript, JSP)
• Script programming (Shell, Python, Perl)
• Operating System: UNIX, LINUX, WINDOWS
• University Degree in Computer Science or equivalent
Nice to have:
• XML Technologies (XML, XSD, JABX, XSLT)
• Java profiling
• Unit tests
• Spring
• JPA (Hibernate)
• Knowledge of agile software development (AGILE)
Career Development and benefits:
This is what our candidates can expect from us if they choose to join our team:
- Career development: Employee career development is one of Axway's major company values; and we are deeply committed to helping them leverage the promotion and job mobility opportunities that are right for them.
- An important training plan (technical, product & functional) in order to insure your integration and your performance
- A competitive remuneration package and real benefits (private medical insurance and dental, gym access, meal tickets, Bookster, Safari, Amazon E-library, team-buildings, Christmas Party, fruit day etc)
- A future and a potential for growth in an international company
- A very friendly working environment with experienced professionals
- Get challenged with important tasks so they can show their full potential and obtain new skills
- Working time that can be flexible when needed
- More paid vacation (25 days/ year)
- Remote work policy, hybrid model (60% remote work, 40% office work)
- Open office space with various entertainment opportunities – table tennis, sports and more!
In addition, Axway's global presence creates opportunities for geographical mobility within Axway subsidiaries.