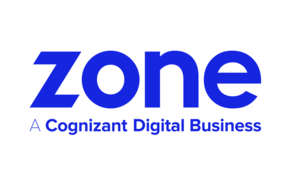 Senior java developer
Career level
Senior (5-10 years)
I recruit candidates willing to relocate
Yes
Zone is a digital agency specializing in delivery, technology, and content. We are currently working with a multinational energy and services company that is about to embark on a major digital transformation programme. We are looking for experienced Senior Java Developers to join the team and help us deliver one of the largest and most ambitious programmes in the energy sector in the UK.
The key focus of this role will be on a move from a server-side page architecture to client-side functional web pages that access data via a suite of server-side API endpoints. This role is to carry out development work to implement server-side APIs in a Microservices architecture. As a senior member of the team, you will be expected to mentor and manage one or more junior members of the team.
What will you be doing?
Providing a highly proficient knowledge of Java technologies, open source Java development and Java web architectures.
Contributing to the activities and approach to migrate existing API endpoints from the legacy Java platform to the new Java 8 Microservices platform.
Working with the server-side development team and the Lead Digital Architect to own and continue to develop the Java architecture roadmap to align with the overall Digital technology roadmap.
Working cooperatively with existing colleagues to continue to develop the Java architecture.
Is knowledge about the latest trends and technologies and communicates with colleagues regarding how these might support the team objectives.
Attending the daily standups for the technical workstreams they are responsible for.
Contributing to team meetings & troubleshoots development and production Java problems across the Digital environments.
Contributing to team best practices as part of a model of continuous improvement.
Troubleshooting development and production problems across the technically diverse Digital platforms
Coaching and support other team members, and learn from them in turn.
Asking for help when necessary and reaching out into 3rd parties, vendors and the Open Source community to further the ends of the team.
Actively work to improve the security posture of the application.
Managing one or more junior front-end developers, ensuring that they are inspired and motivated to deliver the best work possible.
Ensuring that everyone you manage has regular appraisals, clear objectives and a career plan to work towards.
Assisting in identifying when additional Java resources are required and to interview for permanent and freelance staff as necessary.
What you will have:
The ideal candidate will be a strong team player who displays a can-do attitude when working with the varied team customers. A key characteristic of the individual will be a good aptitude for work in this new technology area - which includes adaptability and courage.
Background in software development and technology for public-facing websites.
Extensive experience of Java development using Open Source Java components and frameworks.
Detailed knowledge of the use of REST APIs for web technology, OAuth and associated authentication and authorization flow.
Experience of Java Microservices in a production application with Spring Cloud, Spring Boot.
Beneficial to have knowledge of Netflix cloud OSS, Cloud Foundry, Docker, and other Microservices-related components.
Developing for Web security and performance.
Microservices - capacity management and planning in a multi-node production estate.
Experience organizing and performing prototyping and proof of concepts.
Experience with Agile methodologies (TDD, SCRUM, Kanban, etc).
Experience with automated configuration management, deployment, and testing solutions
Experience working with IS Operations and Infrastructure teams to introduce change to the life estate.
Strong communication skills; able to convey complex technical concepts to both technical and non-technical audiences.
Ability to identify & take opportunities to improve productivity within the team.
Experience sharing knowledge and working in a multi-disciplinary team, working well with colleagues to reach consensus and agree on a common understanding and approach.