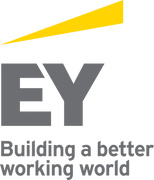 Senior Indirect Tax Consultant
Career level
Senior (5-10 years), Middle (2-5 years)
Spoken languages
English, Romanian

Objectives:
Responsible for managing multiple client engagements and supporting the development of tax practice in EY responsible for building a team of tax consultants working under him/her on these assignments.
Responsibilities:
Understanding of the client's business and industry by recognizing business trends and emerging tax practices and policies relevant to clients.
Works with the client and engagement team to understand the client's business and tax/VAT needs, provides practical implementable solutions and supports and takes ownership for the implementation of these recommendations.
Works with the tax team to develop marketing/sales strategies and implementing them and also to develop and customize relevant/practical methodologies in the tax area for the Romanian market.
Utilizes and encourages the application of firm wide methodologies and tools including computer based software solutions.
Prepares working papers, and other documents in conjunction with serving the client (., proposals, engagement letters, presentations, final reports).
Provides guidance to assist staff in reaching their full potential (., willingly addresses questions, contributes constructive on-the-job feedback and training, conducts meaningful and timely performance reviews) and assists them in designing and implementing individual development plans. Develops and coaches people as his/her primary leadership style.
Ensures proper approval and sign-off of the contracts within the firm by the Partner/Manager and with the client before beginning any engagement; escalates any quality issues to the practice and engagement partners and managers proactively and ensuring these issues are addressed at the earliest.
Demonstrates functional expertise esp. in the area of indirect taxes.
Requirements:
Bachelor/Master Degree in Economics (. Accounting/Finance)
At least 3 years of experience working as a consultant or as a tax professional in the industry
Understanding of Romanian accounting standards and rules
Very good technical and practical understanding of VAT (both at a Romanian and EU level, including cases of the European Court of Justice with respect to VAT)
Excellent language skills in Romanian and language skills nice to have
Skills in MS Word, Excel and PowerPoint