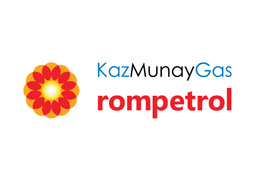 Senior HR Budgeting and Reporting Analyst
Career level
Middle (2-5 years)
Role:athering, analyzing, compiling and reporting relevant HR information (.: headcount, staff cost, employee demographics, workforce analytics, etc.) in order to meet the business needs and sustain an effective decision making process.
Key Responsibilities:
Participates in the Staff Cost Budgeting and reporting processes at Group level;
Prepares comprehensive analysis related to Budget iterations/actual data, highlighting the key factors behind variations;
Analyzes Staff cost data from both Payroll sheets and Finance data, identifies and reconciles any differences in order to ensure consistency between the two databases;
Ensures timely delivery of scheduled and ad-hoc reporting for both HR and management team;
Presenting relevant HR information and proposing related recommendations for decision making purposes;
Performs complex data manipulation and aggregation of data from multiple data sources;
Provides and/or design regular or ad-hoc HR related reports to managers, with a view over the required need and financial impact;
Optimizes the existing HR tools and templates, implementing new reporting solutions, and proposes changes in order to facilitate data collection and ensure data accuracy and integrity;
Ensures sensitive HR data and related processes are properly handled in line with legislative requirements, confidentiality policy and best practices;
Proactively manages relationships with stakeholders such as HR operational teams, Payroll and Administrative Services team, Finance and Performance and Planning teams in order to ensure smooth implementation of the proposed tools/ changes in the reporting system;
Maintains the application for data reporting and presentation to the company management and HR Business Partners in order to facilitate access to accurate and up-to-date information.
Requirements:
University Degree (preferably economics, cybernetics or business);
Minimum 3 years' experience in reporting or financial analysis;
Excellent analytical, organizational, problem solving and follow-up skills with the ability to meet time sensitive deadlines;
Capacity for analysis and synthesis;
Good skills of communication and prioritization of activities;
Knowledge of human resource processes;
Knowledge of reporting principles, data review, information layering - advanced level;
Knowledge of software and database systems used in reporting. History of understanding and utilizing Business Intelligence applications such as Cognos, Charisma and Tableau is a plus;
Proactive, energetic, positive, results oriented;
English language – advance level;
MS Word, MS Excel, MS PowerPoint, MS Outlook – advanced level.