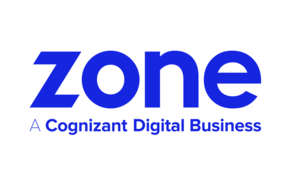 Senior front-end developer
Career level
Senior (5-10 years)
I recruit candidates willing to relocate
Yes
Zone is a digital agency specializing in delivery, technology, and content. We are currently working with a multinational energy and services company that is about to embark on a major digital transformation programme. We are looking for experienced Senior Front-end Developers to join the team and help us deliver one of the largest and most ambitious programmes in the energy sector in the UK.
This is the ideal role for a talented Senior Front-end Developer with a strong technical skill set in front end technologies including HTML5, CSS3, JavaScript, and one of the following frameworks , or . The work will be delivered by multi-disciplinary teams using a fully agile approach. This is an exciting opportunity for candidates to be part of this transformation journey. As a senior member of the team, you will be expected to mentor and manage one or more junior members of the team.
What will you be doing?
Work as a senior front-end engineer on one of our core agile product teams, you will own the technical implementation of features for your
Ensure a high level of automated test coverage so we can iterate quickly and
Shape the evolution of your product by looking at customer feedback, analytics, trends and opportunities along with the rest of your product
Review code and technical designs from your peer
Share development best practices and
Contribute to open source initiatives. We love open source!
Manage one or more front-end developers, ensuring that they are inspired and motivated to deliver the best work possible
Ensure that everyone you manage has regular appraisals, clear objectives and a career plan to work towards
Assess and identify challenges around the project or department resourcing
Lead any recruitment of permanent or freelance staff as necessary

What you will have:
Strong grounding in JavaScript and HTML / CSS.
A good chunk of knowledge/experience around frameworks like Ember / React / Angular.
Our apps are all powered by Ember, so experience with Ember would be a bonus but not a must as long as you have a good grasp of the basics of modern single page application development with JavaScript. We'll help you get up to speed.
Experience with agile engineering practices including Continuous Integration, Test-driven development, and opportunistic refactoring.
Experience interacting with RESTful APIs from web applicatio
Personal drive to stay updated with the latest web application technology trends and
A passion to build and ship engaging, innovative web applications to market
Portfolios, demos of your work that will blow us away! Please feel free to provide us with evidence on your application / CV.