Job details
INACTIVE AD:
The employer is not currently actively recruiting for this position, but you can apply for the ad.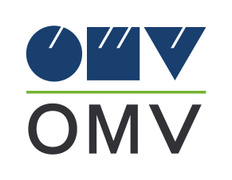 Senior Expert SAP Sales & Logistics
Career level
Senior (5-10 years)
Employment type
Full time
The Job Holder is accountable for carrying out activities that combine analytical skills and design with adequate knowledge of software and hardware technology, being responsible for the delivery of effective and efficient IT SAP (S/4Hana & ECC) services within and towards Global Solutions and Business Divisions from the company, including the definition, design, realization, testing, implementation and modification of the IT systems containing software as a main component.
The scope of duties for Job Holder include:
Responsibilities:
Designs, implements and drives implementation of changes in SAP Logistics area at a global scale;
Solves higher complexity incidents, requests and problems (non-standard, complex queries from different systems, cross systems integration);
Undertakes complex systems designs and leads the development process, using allocated colleagues as necessary for detailed analysis and coding activities;
Coaches and trains a high caliber and diverse team of professionals;
Offers consultancy for business process / systems reengineering;
Close collaboration with business stakeholders in order to collect, clarify and manage the implementation of new business requirements;
Close collaboration with the external IT partner in order to ensure the service is provided in the agreed SLA contract;
Conducts technical sessions with the external IT partner in order to understand their proposed solution or to identify improvement opportunities for our existing environment;
Responsible for continuous alignment with SAP Logistics team cross locations;
Identifies potential risks in area of expertise and proposes respective solutions for risk mitigation.
Requirements:
Education: Master diploma in IT/ Mathematics/ Engineering/ Economics or related fields;
Experience: ˃ 7 years in the Application area and supporting IT specific solutions, >7 years of administration experience within SAP Solutions;
Fluent in English language, capable of writing well in English and holding discussions and meetings with non-Romanian parties;
Advanced knowledge in SAP IDOC processing, EDI/ALE, RFC, SAP MM, ideally SAP IS OIL OGSD / PAT;
Excellent knowledge and skills of Microsoft Office (Microsoft Excel, Microsoft Word, Microsoft Outlook, Power Point);
Excellent communication and writing skills;
Deep understanding of business processes in Oil industry;
Illustrates sound customer service skills;
Displays sound knowledge of infrastructure applications (Windows SharePoint/Portal Services, Cloud Platforms);
Contains applied knowledge of Problem and Change Management, and Service Asset and Configuration Management, Incident and Service Request Fulfillment Management (as defined by ITIL).