Job details
INACTIVE AD:
The employer is not currently actively recruiting for this position, but you can apply for the ad.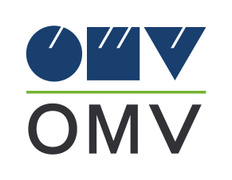 Career level
Middle (2-5 years), Senior (5-10 years)
Employment type
Full time
Spoken languages
English
- Advanced
* all languages are compulsory
What is the role about?
The Job Holder is accountable for carrying out activities that combine analytical skills and design with adequate knowledge of software and hardware technology, being responsible for the delivery of effective and efficient IT Application services within and towards Global Solutions and OMV Group Business Divisions, including the definition, design, implementation, configuration, testing and modification of the IT systems containing software as a main component.
Responsibilities:
Proposes to DM which IT Application services the IT service line is to offer and what capabilities need to be developed;
Builds, implements and maintains (new) IT application services in the area of Content & Workflow Applications (. M-Files, SharePoint, Service Now) and performs changes and improvements of existing IT Application services;
Ensures efficient and effective delivery of application services through continuous knowledge exchange and best practice implementations; guides and counsels the internal and external technical resources for project and application support;
Coordinates user request fulfillment, service failures resolving, problem fixes, and defines procedures for IT;
Challenges vendors from technical point of view (system setup, experience based on OMV Group specific technical system setups, etc.) and performs technical evaluations in tender processes;
Continually improves the effectiveness and efficiency of IT processes and IT Application services on department/service line level. Supports management for improving department and/or SL activity, find new solutions in accordance with department/SL objectives and business' requirements;
Supports definition of and contributes to projects and initiatives for improving department / SL processes and systems;
Leads the process of detailed technical planning. Sets priorities and manages systems maintenance activities; leads (from a technical perspective) and coaches a small team of IT professionals;
Undertakes complex systems designs and leads the development process, using allocated colleagues as necessary for detailed analysis and coding activities. Defines development standards for the development function and leads internal projects;
Identifies potential risks in area of expertise and proposes respective solutions for risk mitigation.
Requirements:
Master Diploma (IT);
Relevant experience more than 7 years; 5+ years of administration experience within Content Management applications (M-Files, SharePoint, Documentum etc); M-Files administrator experience is a plus;
Excellent command of English (written and spoken);
Knowledge of the lifecycle of the product; strong technical knowledge of Content Management applications (M-Files, SharePoint, Documentum etc); technical knowledge of the M-Files platform is a plus;
Knowledge of Application service technologies, including cloud and on-premise solutions;
Knowledge of the financial management processes;
Usage of ServiceNow platform;
Intermediate project management and change management skills;
Excellent knowledge and skills of Microsoft Office (Microsoft Excel, Microsoft Word, Microsoft Outlook;
Advanced knowledge of processes, roles and responsibilities on department level; in depth knowledge and understanding about shared services organizations and the service lines connections and interdependencies towards its key stakeholders.