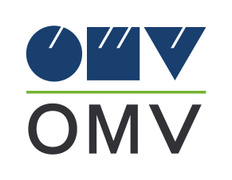 Senior Expert Data Analytics
Career level
Middle (2-5 years), Senior (5-10 years)
Employment type
Full time
Spoken languages
English - Advanced
Are you excited about creating complex data models? Are you excited to see how raw data comes to life to provide meaningful insights? Then, have a look below.
The job holder is accountable for the provision of best in class services and projects in the area of business intelligence and analytics. The analyst uses her / his skills, methods and thinking to solve problems, analyse business requirements, create data models, provide feedback and deliver objective insights.(S)He combines analytical skills with specific domain knowledge experience to improve transparency and decision-making.
The scope of duties for Job Holder include:
Responsibilities:
Design, implement and develop reporting and analytics solutions which include but are not limited to data visualizations and re-usable data models;
Produce and assess data from various sources to proactively identify trends that indicate service improvement opportunities;
Meet with business stakeholders to clarify and document reporting requirements;
Meet with technical stakeholders to perform code reviews and elicit feedback;
Cary out analysis, proof of concepts and operational data activities within the product data landscape;
Develop the analytical context in order to reach the business objectives;
Responsible to raise flags where the data consistency or quality is at risk;
Responsible to design experiments, test hypotheses and build models in order to derive business insights;
Ensures and manages the development and fulfilment of Global Solutions goals, top-down objectives, strategy, short-mid term plans suiting OMV Petrom Group wide performance objectives;
Manages the development and control of budget within her / his own area of responsibility (project based and/or application management).
Requirements:
Bachelor Degree (Computer science, business analytics, applied mathematics, statistics, engineering, economics or related fields. Academic qualification or professional training in technical support environment with a focus on data analytics and / or big data analysis to be preferred);
Relevant professional experience: more than 6 years;
Proven track record of working with big data and social data, as well as cloud-based delivery of solutions.
Displays sound knowledge of Microsoft's SaaS platform: Microsoft Power BI;
Displays sound knowledge of various BI Tools (SAP Hana / SAP BO, MS Power BI, SSIS, SSAS, SSRS, IBM Planning and analytics);
Strong understanding of SQL, T-SQL, MD, DAX and tabular models;
Knowledgeable about Infrastructure set-up (Windows Server) and various types of data connectors.
Strong understanding of BI domain technologies and techniques. Ability to work on complex development BI projects including the proactive identification of issues and coordination of resolutions;
Has applied knowledge of Incident, Service Request, Problem and Change Management, and Configuration and Release Management (as defined by ITIL);
Experience in integrating complex, cross-corporate processes and data models, and/or designing strategic metrics and scorecards;
Excellent communication and intercultural skills, both verbal and written preferably in English.