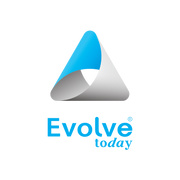 Senior DevOps Engineer
Responded to 90% of applications in the past 30 days, typically in 3 days
Career level
Middle (2-5 years), Senior (5-10 years)
Spoken languages
English - advanced
Gross salary / month
4500 - 5500 €
For our business partner, an international company that offers complete Software Development, Complex infrastructure, Web, Mobile Development and IT Consulting, with highly diversified enterprise projects, we' re seeking a Senior DevOps Engineer to work on improving their build processes.
COMPENSATION & BENEFITS:
Office Location: Green Gate Office, Tudor Vladimirescu Boulevard, Bucharest.
Medical subscription
Modern office environment with all the work and play amenities
Working in a friendly environment with a flexible program;
Working with new technologies on interesting enterprise level projects
WHAT THE ROLE WILL INVOLVE
Monitoring production using our monitoring systems (Zabbix, Graylog, etc)
Operational Analysis (learning & understanding the business domain + monitor business domain metrics)
Enable successful DevOps (Agile Operations) by transition the code from Dev/ Test to Staging until Production.
Produce documentation for installation to feed the staging and production upgrade and installation procedures
Automatization of new builds and deployments
Implement and propose OSS and Reporting scripts
Analysing issues across multiple application and infrastructure boundaries by investigating logs, network traffic, server performance and configuration
Replicating issues with these systems, and handing over the resolution to our development & systems administration teams
REQUIRED TRAITS AND EXPERIENCE:
Linux power user: Very good systems administration knowledge of, and work experience with Linux, Debian/CentOS, SQL, Bash, networking, firewalls;
Good operational knowledge, able to debug, troubleshoot issues on Linux servers.
Strong experience with DOCKER or GKE;
Strong knowledge of monitoring systems concepts, operations, maintenance, workflows, reports, analysis, improvements, automation, templating – so on and so forth – for both state and trend type of monitoring
Knowledge of cloud technologies (. AWS) and automation.
Solid knowledge of Continuous Integration and Continuous Delivery concepts
A naturally helpful and communicative person who loves solving problems
Ability to respond professionally in crysis situations while maintaining transparency
Experience with at least one version control system (preferably Git)
Automation tools, . Ansible, Saltstack
Virtualisation solutions like Vagrant, Xen Server
Knowledge of AWS
Proficient in English
Very good analytical skills
Nice to have: Octopus Deploy.