Job details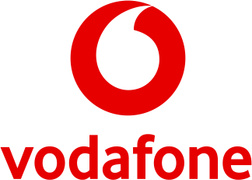 Senior DC Design Engineer – Network Architecture
Looking for Premium Talent
Career level
Senior (5-10 years)
Employment type
Full time
Remote job
(the activity is performed from home)
We are a young and enthusiastic team, part of Vodafone Cloud & Infrastructure. Our aim is to deliver a wide range of network solutions to our internal customers, such as different Vodafone markets . Vodafone NL/RO/DE/etc., application owners and infrastructure teams.
Being very close to the customer solutions brings us the great advantage of having a high level of exposure to the latest technologies, giving us the possibility to see and understand the overall picture – we love to know the entire story (up to Layer 7), rather than knowing only our piece (up to Layer 3-4).
In our Data Centers you will find all kind of technologies, from the oldest (Fabric Path) to the newest (Cisco ACI) – which is good, as this allows us to welcome to our team new members which are already mastering the latest technologies, but also ones who might not have extensive knowledge, but have a high motivation for learning while working on projects involving more traditional networking (at least in the beginning).
What technologies and protocols you will touch: xSTP, vPC, FabricPath, OSPFv2/v3, BGP/MP-BGP, VXLAN/EVPN, Load Balancers, Security Appliances (traffic filtering), (all kinds of) NAT, IPv6.
Nice to know as well: Cisco ACI, VMware virtualization technology and NSX (-V/-T), Proxy.
Although we are speaking about a design/architecture role, you will have access to all the systems and networking equipment (via CLI, GUI, etc.) to help you understand the network in the proper way. We know it is always nice to be able to confirm your assumptions by looking directly into the LIVE network.
Our Data Centers are huge and we are hosting critical systems and applications there, bringing to life all kinds of Vodafone solutions and services across Europe – we think it's exciting, an environment which will inherently participate in your development.
Join us today! #_VOIS