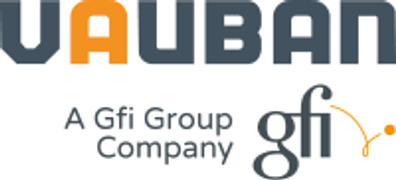 Senior Cloud Engineer
Responded to 90% of applications in the past 30 days, typically in 3 days
Career level
Senior (5-10 years)
Employment type
Full time
Role purpose:
Acknowledge receipt of Design Service request within 2 business days
Conduct a Design Consultation meeting with Customer to gather/understand Customer's requirements and provide guidance on configuration settings.
Engage the customer or local teams to discuss IP address blocks, VLAN ID assignment preferences, DNS information, naming conventions and any other configuration related activities
Provide the Customer with a Network design questionnaire based on the Client template to obtain the information required for the network design
Update the Network design questionnaire based on the Customer's inputs
Review the network design configuration questionnaire with Customer to clarify any questions associated with this document and ensures that all necessary data has been provided.
Resolve issues identified in the review within 5 working days of the review and publish the Network Design Questionnaire document
Use the automation tools for design activities that Client may provide
Ensure the Network Design document is complete and consist of the solution component configuration details
Conduct the review of the document with the stakeholders.
Resolve all issues within 5 business days, update the document, and obtain sign-off on the document
Deliver a summary report reflecting the Network Design Questionnaire and Network Design documents review summary and corresponding documents
Document installation procedures, configuration parameters, and troubleshooting procedures within 15 business days of the service request
Create MOP installation document and Acceptance Test Plan (ATP) document
Conduct review of the documents with the stakeholders
Resolve issues identified in the review in agreement with all the stakeholders within 5 working days of the review
Schedule Deployment in agreement with all the stakeholders
Configure the switches according to the Network Design Documents and integrate the switches to the customer network
Execute the Acceptance Test Plan to ensure that the installation is complete
Resolve all issues from the test and re-run corresponding tests until all tests are passed
Ensure that before concluding delivery and acceptance activities, application and underlying software are updated to the latest level of patches and updates
Deliver report describing the software installation and configuration summary, issues found and their resolution status, and verification test summary
Must have technical / professional qualifications:
Advanced knowledge and experience in Computer Science or Information Technology field;
Ability to work independently on OpenStack and/or VMware solutions with minimum of 1 year of experience;
Practical Linux administrations skills in a Cloud or Virtualized environment (RedHat Admin II skills - equivalent or higher);
Knowledge of automation engine (Ansible or equivalent);
Knowledge of container software (Docker or equivalent);
Knowledge of scripting and/or programming languages;
Knowledge of data formats (XML, JSON, etc.);
Experience with IPMI, ILO, BIOS and Firmware Upgrades;
Good knowledge of IP Networking, Firewalls with experience in configuring L2/L3 Switches and routers;
Proactivity in analyzing technical problems around product installation, configuration, integration;
Excellent communication skills (written/verbal) and the ability to work well in a global team environment.
Nice to have technical / professional qualifications:
Certifications like CCNA/CCNP are a plus for Networking Knowledge
Certifications like RedHat OpenStack are a plus for Cloud Knowledge
International experience desirable (working internationally and / or working with global solutions)
Benefits:
• Interesting salary conditions
• Working with new and highly desirable technologies
• Undetermined period of contract
• Career plan (professional, academic and financial)
• Medical insurance
• Official training's and certifications
• Lunch tickets
• Possibility to work from home
• Yearly professional evaluation
• Professional and friendly working environment