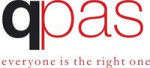 Senior Clinical Research Associate
Career level
Senior (5-10 years), Executive (>10 years)
Spoken languages
English - advanced
Among responsibilities will be:
1. Clinical Investigator Management
Accountable for activities required at clinical trial sites and by investigators and site staff participating in company's trials; inclusive of site identification and qualification, enrollment planning and execution, to database lock and close out
Accountable for comprehensive site management activities to ensure timely delivery of enrollment readiness, trial recruitment/enrollment and database locks; inclusive of performance management and issue mitigation, identification and resolution
Responsible for identifying potential opportunities to accelerate trial enrollment, while driving to an unparalleled clinical trial/customer experience
Accountable for the application of scientific, therapeutic area, and institutional/regional expertise to inform and ensure timely delivery of trial enrollment and quality data
Accountable for the development of strategic institutional/site relationships to optimize the delivery of clinical trial programs; including across therapeutic areas where applicable
nbsp;
2. Clinical Trial Management
Responsible for the development and implementation of applicable site risk plans to ensure delivery of clinical trial enrollment commitments and database locks
Ensure site and country level inspection readiness at all times
Leverage metrics to inform site/country/regional level decision making
Work with internal and external teams to remove barriers to trial execution at a site and/or country level
Responsible for understanding local treatment paradigms and standard of care to support targeted feasibility and strategic allocation of trials as required
Provide vendor oversight for site monitoring activities at site/country level
. Business Management and Engagement
Establishes and develops strong professional relationships with active/potential clinical investigators to expand/maintain clinical research partnership opportunities and provide an unparalleled experience for participation in company's clinical trials.
Cross functional collaboration and partnership to ensure alignment in priorities and deliver the portfolio
Perform targeted sites prospecting in alignment with portfolio strategy & priority
Maintain therapeutic and technical expertise to enable scientific discussions with the investigator and site personnel
Serve as an effective communication "bridge" between sites, third party vendors and company
Influence and challenge internal and external factors in order to improve clinical research delivery
kills to perform the job:
Bachelor's degree or equivalent in a scientific or health-related field
Minimum of 3 years' experience in a similar role
Therapeutic expertise and knowledge of the clinical research landscape; ability to acquire and maintain therapeutic expertise to support portfolio needs
Strong self-management and organizational skills; ability to manage workload, set personal priorities and adjust as needed
Demonstrated strategic agility & broad business acumen
Demonstrated leadership behaviors with ability to accept challenges, seek opportunities to remove barriers, influence without authority, and lead in areas of uncertainty
Strong communication and planning skills
Demonstrated ability to enhance/improve customer experience
Fluent in English as well as required language to conduct day-to-day business
Strong knowledge in country regulatory guidelines/requirements
Strong teamwork and interpersonal skills
Demonstrated decision-making ability
Ability to develop and apply creative solutions
Clean driving license
Travel required (50-75%)
Other information:
The recruitment process will be conducted through QPAS - Recruitment Company.
Only eligible candidates will be contacted.
Attention:
By applying to this job, we are deemed to have your default consent to the processing of personal data by QPAS, pursuant to Regulation (EU