Job details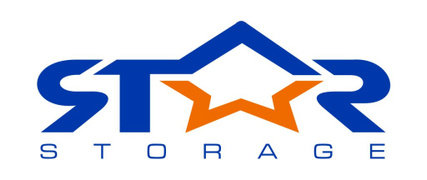 Senior Business Analyst
Looking for Premium Talent
Career level
Middle (2-5 years), Senior (5-10 years)
Employment type
Full time
Partially remote job
(working time will be divided between remote and company's headquarters)
Spoken languages
English
- Advanced
* all languages are compulsory
We are looking for an enthusiastic and dedicated colleague to join our team of consultants within the Digital Business Solution division. The Senior Business Analyst identifies the business requirements of the company's clients, understands business problems or opportunities, and recommends solutions that enable the company to achieve its goals.
Main responsibilities:
Performing business analysis and providing consulting in implementation projects;
Acting as an intermediary between interested parties, consolidating the views of business stakeholders to communicate and validate requirements for changes to business processes, policies and information systems;
Extracting requirements based on project documentation (specifications, technical offer, legislative framework) and analysis meetings;
Elaborating and validating the functional specifications document and test scenarios participating in the design of technical solutions working closely with the implementation team;
Constructing workflow charts and diagrams for business processes;
Elaborating the business model and define workflow based on business interviews, flow diagrams, state diagrams, class diagrams, logical design;
Providing functional and administration training to our customers for the implemented solutions;
Providing support to product development teams in the process of developing new features and / or adapting existing features to specific requirements.
Requirements:
At least 3-5 years of experience in a similar position;
University studies completed in the technical or economic field;
Certifications or courses in the field: Business analyst, Project Management, Process analyst, ITIL, AGILE Methodology;
Experience in international projects - Nice to have;
Technical knowledge about ECM (Enterprise Content Management), DM (Document Management), reporting tools - nice to have;
Good knowledge of MS Office;
Analytical mind: proven analytical and problem-solving skills;
Excellent communicator with the ability to explain difficult concepts to business users;
Team player with strong interpersonal skills;
Advanced English, both written and spoken.
STAR STORAGE IS THE RIGHT PLACE FOR YOU! DISCOVER WHY!
Work with cutting edge technology!
We know how important it is to have access to modern technologies that allow you to put into practice the most innovative ideas and to facilitate the best conditions for your productivity.
You are part of a global success!
Our software products are appreciated worldwide being used by top clients on four continents (US, Europe, Asia and Africa), and you have the opportunity to contribute to this success.
You acquire experience in exceptional projects for top clients!
Clients from various industries recommend us, both in Romania and worldwide. You have the opportunity to overcome multiple challenges and obtain real competences to develop yourself involving in the implementation of outstanding projects.
You develop professionally using our experience gained in 20 years!
Benefit from our knowledge and experience of the last 20 years and have the opportunity to develop your skills, access to a knowledge base and top professional courses for certifications.
You put your personal mark on results and your value is recognized!
In Star Storage we support ideas and personal initiative and cherish results. You have the opportunity to see how your skills turn into value.
WE ARE LOOKING FOR EXCEPTIONAL COLLEAGUES! Take the next step in your career and contribute to our global success!