Job details
INACTIVE AD:
The employer is not currently actively recruiting for this position, but you can apply for the ad.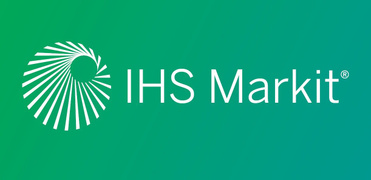 Career level
Middle (2-5 years), Senior (5-10 years)
Employment type
Full time
Your Role:
We are looking for a Senior BI Developer to build, improve and maintain data eco-systems and dashboards to support a variety of analytics done by business stakeholders and customers. You will find new ways to leverage AWS Cloud infrastructure to modernize our data architecture. You will design, develop and maintain architecture and code initiatives supporting internal and third party software solutions, delivering excellent products in scope and on time. And best of all, you will participate in a team of motivated, driven, high-energy developers, building trust and confidence with team members and business stakeholders. Lead, mentor and coach database developers to build stronger and faster teams.
Responsibilities:
Be part of an Agile team working closely with team members from Romania and US

Collaborate with technical and functional partners to build new data solutions that transform raw data into critical data and insights

Design and develop Database architecture to support the processing of large volumes of data from various data sources simultaneously, performing decomposition of unstructured, semi-structured and structured content

Architect new databases and data analytic systems to deliver scalable, highly available, maintainable, cross-region solutions primarily using AWS Cloud technologies

Write complex and efficient code in SQL or Python to optimize data pipelines to ingest, cleanse, transform and integrate data

Conduct SQL Code Reviews, approve deployment documents adhering to the best quality standards

Work extensively with AWS services to deploy and run our database code via CI/CD pipelines

Build resilient, secure and scalable storage to keep the data safe, secured and connected
Your Team:
You will be working in the OPIS Team, part of IHS Markit, in Bucharest. OPIS is one of the world's most comprehensive sources for petroleum pricing and news information. OPIS provides real-time and historical spot, wholesale/rack and retail fuel prices for the refined products, renewable fuels, and natural gas and gas liquids (LPG) industries. At its core, OPIS uses a set of complex IT systems and tools, handling huge amounts of data in a reliable way, and providing customers with business applications to use this data as efficient as possible.
Your Expertise:
Experience with data modeling, data warehousing, and building ETL pipelines

2+ years of experience in data management technologies (Microsoft SQL Server, Postgres, advanced SQL coding, relational database design, data warehousing)

Experience in one of the BI tools like Power BI/Tableau/Qlikview/Spotfire

1 years of experience in developing Big Data technologies (Spark, AWS EMR) and distributed data processing to handle large volumes of data

1 years of experience writing Python, R or SQL

Experience working in a Linux and Windows environment

Must speak and write in English fluently
It's a bonus if you also have:
Experience with Data Science/Data Analysis/BI (ML, Python, Apache Spark, PowerBI, Tableau)

Knowledge of SDLC, Agile methodology and/or SCRUM

Experience working with scripts under source control (TFS, git, svn)

Experience working with Parquet file formats and AWS S3 storage

Experience creating CI/CD deployment pipelines in Azure DevOps

Experience working with containers (Docker, Kubernetes)

Experience in writing infrastructure as code for AWS cloud services
YOU ARE
Enjoying implementing new technologies and coming up with innovative solutions

Valuing teamwork, being proud of both your own work and your team's success

A believer in high quality, creativity, initiative and self-management in everything you work on

Adhering to best practice development standards for database design and architecture

Able to show strong interpersonal skills including mentoring, coaching, collaborating, and team building
What we offer:
Attractive benefits package (Medical services, Special discounts for gyms, Meal vouchers)

Ongoing Education (Participation in conferences and training)

Access to the most interesting information technologies

Flexible Working Hours

Work from home

Three days for charity/volunteering

Chillout & fun room (pool table, PlayStation)

Fruit days, Coffee, tea, chocolate

New and modern office, easy to access (M Aurel Vlaicu), spacious desks, latest technologies/equipment