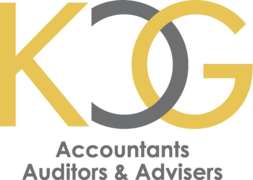 Senior auditor
Nivel cariera: Senior (3-5 ani)
Limbi vorbite: Engleza
Oras(e): BUCURESTI

We are seeking for highly motivated professionals, passionate of their work, willing to take action and to achieve results. We encourage new and creative ideas.
We look forward for a dynamic, flexible and team player person to join our team for an AUDIT SENIOR position.

Job requirements:
University degree in accounting, finance or banking;
At least three years' experience working as an auditor in financial services or commercial sector; experience in accounting will be considered an advantage;
Strong accounting and fiscal legislation knowledge;
Fluent in English; any other foreign language will be considered an advantage;
Microsoft Office Excel and Word skills;
Strong organizational, analytical and verbal/written communication skills;
Committed to self-development and gaining new skills;
ACCA certification or in progress to obtain it;
Understands the full range of services that the firm provides and helps familiarize staff with those services.

Duties and responsibilities:
Applies their understanding of the client's business and industry to identify areas of audit significance, to assess the degree of risk and the nature of the errors that could result from the client's accounting estimates, identifies unusual or unexpected transactions;
Understands and explains to staff the objectives of an audit engagement and the staff's duties and responsibilities in the audit process;
Supervises the audit procedures that the staff was assisting to execute;
Develops the audit planning, including the extension of tests of controls and substantive procedures for significant accounts;
Performs audit procedures, such as understanding and evaluating significant sources of information, testing controls, and performing substantive procedures in specific areas;
Keeps track of the daily progress of fieldwork by managing the staff, informing supervisors of engagement status;
Provides training on the job to staff;
Drafts financial statements and footnote disclosures in conformity with RAS and IFRS;
Prepares memoranda and other deliverables required;
Interacts with client personnel and demonstrates a commitment to continually improve our client's satisfaction;
Maintains cooperative relationships with the client engagement team; contributing to a work environment that leads to high morale, productivity, and open communications; facilitating the resolution of conflicts; sharing information; and, accepting and providing constructive feedback;
Pursuing new responsibilities beyond audit assignments, using unassigned time for other areas engagements that would be assigned to (such as accounting, financial or fiscal).

Financial offer (bonuses, benefits)
Attractive salary package.