Job details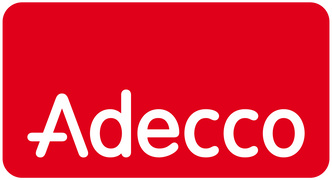 Career level
Senior (5-10 years), Executive (>10 years)
Employment type
Full time
Senior Accountant
The employee is responsible for the general accounting and financial functioning of the organization, supporting the business in accurate financial and accounting reporting and analysis. The employee will be a highly productive and functioning member of the team with technical knowledge. The employee will perform general accounting and reporting functions for local management and external reporting needs.
Key attributes & competencies
• Ability to work with deadlines;
• Good communication across all levels of business;
• Team player;
• Organization;
• Confidentiality;
• Analytical mind;
• Strong systems skills;
• Integrity & trust
• Organizational agility
• Patience
• Problem solving
• Time management
• Highly detail oriented
• Advanced English communication skills
• Ability to work cooperatively and collaboratively with all levels of employees, management, and external agencies to maximize performance, creativity, problem solving and results.
Required qualifications:
• Bachelor's or higher degree in Accounting or Finance;
• Strong understanding of accounting theory;
• 3-5 years accounting/finance experience; • Proficiency with email and Microsoft Office applications;
Main tasks and responsibilities:
• The major functions will be to concluded / perform:
o Statutory accounting for clients of the company;
o Management reporting for clients of the company;
o Accounting consultancy for clients of the company;
o Accounting reviews for clients of the company;
o Extra juridical accounting reports for clients of the company.
• Responsible for the preparation of accurate financial reports and supporting schedules, as required;
• Duties include highlighting to management potential issues affecting expenses, balances or cash flow; monitoring and interpreting cash flows and predicting future trends;
• Ensure work is complete within the specified time frame and manage risk prior to the deadline where work is falling behind schedule;
• Identify solutions to problems, opportunities or issues raised;
• Maintain excellent working relationships with the team; work with the team to ensure that every team member is able to manage their workload and meet the targets as set down; supervising staff;
• Providing and interpreting financial information;
• Conducting reviews and evaluations for cost-reduction opportunities;
• Managing the company's financial accounting, monitoring and reporting systems;
• Liaising with auditors to ensure annual monitoring is carried out;
• Developing external relationships with appropriate contacts, . auditors, solicitors, bankers and statutory organizations;
• Keeping abreast of changes in financial regulations and legislation.
• Other projects as assigned from time to time by managers.