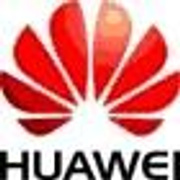 Huawei Romania: ABC of Telecommunication Program
Career level
Middle (2-5 years), Senior (5-10 years)
Spoken languages
English, French
We expand our team with 30 more openings! GSC team is looking for young talents to take their first step in the telecom career area.
Benefits and overview of the program:
Develop Romanian ICT talent pool and enhance the knowledge transfer;
Methodology: Learn on Live Network, Learning by Doing;
Develop technical & analytical skills faster;
Learn from telecom experts around the world and make useful contacts in this industry;
3 months labor contract, flexible full-time schedule, enabling you to attend your master degree classes;
Continue your journey with us and become one of our experts in Telecom.
What you'll bring:
Telecommunications/Electronics/Computer/ Foreign languages /Constructions student;
Proficiency in English - other language skills would represent an advantage;
Familiar in using Office package: Excel, Word, Power Point;
Time management, multi-task oriented, organized;
Ability and willingness to work in a multi-cultural environment.
If you're good at something, never do it for free
Send us your CV - >