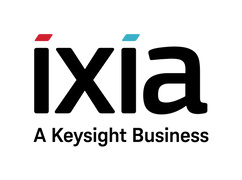 Security Research Engineer – Threat Intelligence
Responded to 90% of applications in the past 30 days, typically in 3 days
Career level
Entry (0-2 years), Middle (2-5 years), Senior (5-10 years), Executive (>10 years)
Spoken languages
English, Romanian
As Security Research Engineer inxia's Threat Intelligence team you will be working with a team of elite engineers and security researchers to save the universe from cyber security attacks and the bad guys who take advantage of the Internet for personal gain.
To accomplish this, you will be working with our proprietary Threat Intelligence Platform to detect and classify malicious activities on the Internet and also implement techniques for enhancing our threat intelligence capabilities to be used in our products that help keep our customers secure.
Responsibilities
Build and maintain tools and systems to develop Ixia's threat intelligence knowledge base;
Identify and investigate threat sources to enhance Ixia's threat intelligence collection technologies;
Compose white papers about your research for publication
Contribute to our well-read blog about any technical topic of interest, including day-to-day work or outside interests, when possible;
Requirements
Broad knowledge of network protocols.
Good programming skills in multiple languages (Python, Ruby, C, C++, assembly, scripting, etc).
Ability to analyze and describe vulnerabilities and attack methods.
Creative, problem-solving approach to projects.
College degree in CS or EE or equivalent experience.
Relevant experience in security research position.
Excellent communication and teamwork skills with a drive to attain a combined success.
Reliable and dependable team player.
Great attention to detail and personal quality assurance.
Preferred Skills
Strong programming skills are highly preferred.
At least one publicly available vulnerability discovery, exploit development, and/or open source tool.
Strong domain knowledge in vulnerability research and exploit development.
Experience in static and dynamic reverse engineering of binaries.
Experience administering a variety of network and server equipment.
Experience with Agile methodologies.
Education and Experience
College degree in CS, EE or equivalent experience.
3+ years of relevant experience.