Job details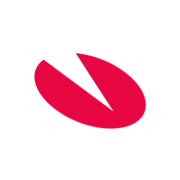 Security and Machine Learning Developer
Looking for Premium Talent
Career level
Middle (2-5 years)
Employment type
Full time

Security and Machine Learning Developer
About company:
Visma is a leading provider of mission-critical business software for a more efficient and resilient society. By simplifying and automating the work of companies and organisations of all sizes, we improve people's everyday lives. Withemployees, over one million private and public sector customers across the Nordics, Benelux, Central and Eastern Europe and Latin America, and net revenue of €1,741million in2020, we are committed to making tomorrow better than today. Visit us at .


Are you an experienced developer with some machine learning background and wish to exersice your skills in innovative technology projects ? Visma security is looking for 2 developers to engage with cutting edge technologies and science to transform security ideas to reality. You combine research, security, development, technology and machine learning to harden Visma's security solutions.
Your skill sets are:
Experience in either Java or .net technologies.

Experience with cloud technologies either (Azure, AWS or Google Cloud Platform ).

Worked with big data in the context of cloud solutions.

Knowledge of NoSQL solutions.

Knowledge of application security.

Basic background knowledge of Machine Learning. Successful candidates will be trained.

To have an agile mindset and be an independent thinker.

To have your say and discuss ideas and solutions.
Your responsibilities:
Transform research ideas to reality in an innovative manner.

Design, implement and test the solution/platform we wish to build in an agile environment.

Build and maintain development life-cycle and the pipeline from start to end.

Analyse and prepare data for the purpose of ML (assistants will be provided).

Build Machine Learning models (assistants will be provided).

Cooperate well with team members and focus on quality and not quantity.
In addition to working in a community of security practitioners, we also offer a wide range of benefits that you can take advantage of:
You learn a lot of new interesting security and machine learning techniques.

Conference - Each year, in different countries, to teach and learn;

In-house Hackathons - Meet other team members to see who has the best ideas. Let's find the best ideas and implement something new!

Self improvement Time - we love to see our team in it's best shape. That is why we offer you time to study and become better.